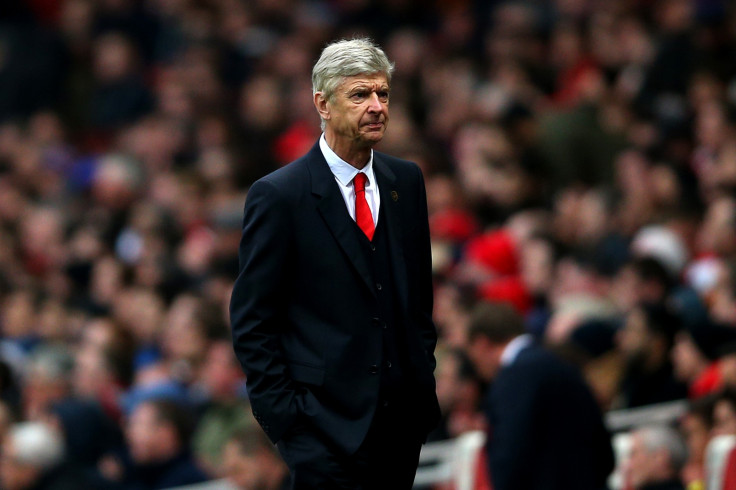 Arsenal star Jack Wilshere believes manager Arsene Wenger can end his poor run against Chelsea boss Jose Mourinho in the London derby on 26 April as the Gunners are finally ready to compete in the big games.
The French manager has failed to beat the Portuguese boss in 12 attempts, while the Gunners lost 2-0 at Stamford Bridge earlier in the campaign.
But Wilshere is confident Arsenal can turn around the history against the Blues by taking advantage of their sensational form, having won 12 of their last 13 Premier League games, including games against Manchester City and Liverpool – while also beating Manchester United in the FA Cup.
"This year we've started to analyse the teams a little bit more," the England midfielder told Arsenal Player. "We're going there with a plan and as a team we know what we're doing, which is important.
"Look at the last few years and we've had a few injuries going there and people playing out of positions, but this year we've looked a real unit going to tough places and a real team."
Following the defeat at Southampton on New Year's Day, the Gunners slipped into sixth place in the Premier League, 13 points behind Chelsea. But their recent good run have seen them climb up to second, 10 points behind the leader with six games remaining.
Wilshere said: "We want to be difficult to beat when we haven't got the ball because we know what we can do when we do have the ball, but when we don't we want to be difficult to beat. We're starting to do that.
"That came at the start of the year. I remember in past years going to Manchester and we've dominated the game but we've never seemed to win. Even when we played Manchester City at home we went 1-0 down and thought 'we know we can win this'. We probably should've won it.
Chelsea secured a 0-0 draw at the Emirates Stadium during the last campaign before thrashing them 6-0 at home. But Wilshere hopes to end the bad run and securing the three points. He said: "There's this confidence or belief that we can do it and that's something different this season."