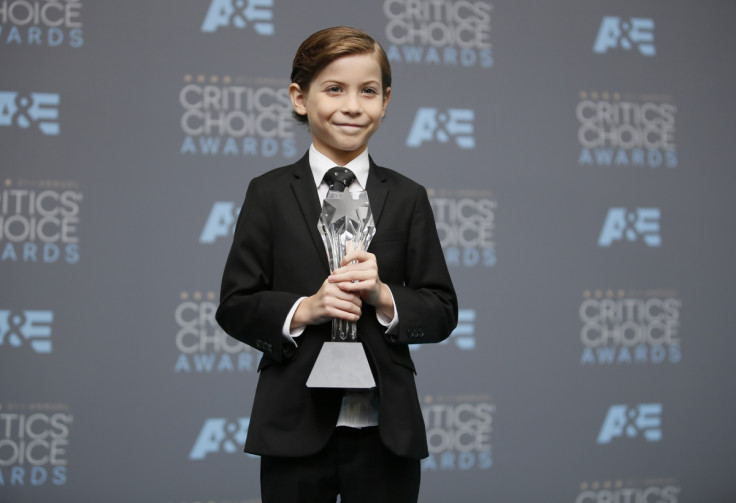 Even if you did not know much about actor Jacob Tremblay before 17 January, you are sure to have come across his "awwww" inspiring acceptance speech at the Critics' Choice Awards on Sunday (17 January) night. The nine-year-old won the award for best young actor for his role in the film Room.
Tremblay impressed the audience with his super cute speech in which he thanked the critics, his co-stars and crew, and his parents.
"And I know where to put this — right on the shelf beside my Millennium Falcon," he said to a round of loud applause.
But the cuteness did not stop just there. Following the awards ceremony, Tremblay enjoyed his win at the post-party where he showed off some of his moves to the Mark Ronson and Bruno Mars track Uptown Funk.
The boy of the moment was given room to move while other guests danced around in a circle enjoying his domination of the dance floor.
While Tremblay posted a series of photos with Hollywood celebrities like Steven Spielberg, Nick Cannon, JJ Abrams and Chris Evans at previous award shows, at the Critics' Choice, he opted to show his love for Star Wars with an Instagram post with the astromech BB8, calling it his "best celebrity encounter".