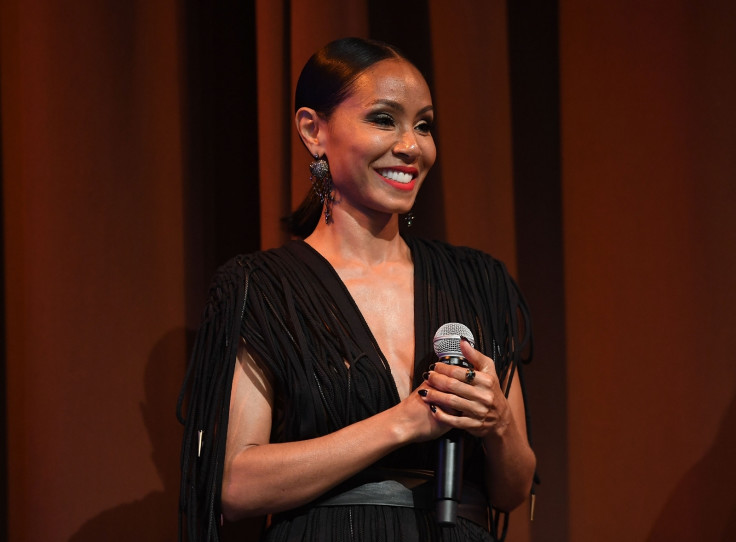 Jada Pinkett Smith has long been described as the "true love" of the late Tupac Shakur's life, but the Hollywood actress has now revealed that their relationship was based on survival, not romance.
Appearing on SiriusXM's Sway In The Morning, the 45-year-old star spoke candidly of her bond with the slain rapper, revealing that she was a drug dealer when they first met.
"Pac and I's relationship was about survival. That's how it started," she explained. "And I know that most people wanna always connect us in this romance thing, but that's just because they don't have the story."
The mother-of-two, who met Tupac when they attended the Baltimore School for the Arts, then dropped the bombshell that she was involved in narcotics at the time but refrained from offering more details.
"It's kinda hard because I haven't really told the whole story," she said. "One of the things that's very interesting that I've never really said before is that when I first met Pac, when we first met, I was a drug dealer. Yes."
Pinkett went on to star in dozens of movies after leaving her dark past behind but regrets that her friend didn't have the same opportunity. Shakur was just 25 when he was shot and killed in a drive-by in Las Vegas on 7 September 1996.
"Something very bad happened to me," Pinkett-Smith lamented without elaborating. "As I was coming out of the life, he was going more into the life. And so I've been having kind of an existential crisis around Pac ... there was a point in which we met and then we kind of were going our separate ways.
She continued: "And I just felt like, 'OK, God one day you're going to do for Pac what you did for me, which is you saved me.' And that just never happened for him. And that is something that I am constantly having to confront."
Pinkett Smith recently accused producers of Tupac biopic, All Eyez On Me, of exploiting her relationship with the late rapper, saying that the film was "disrespectful" to his legacy.
"My relationship with Pac would have shown people what he truly was. Cause it's one thing to see Pac's persona, publicly, and who he was personally," she said. "I felt like ['All Eyez On Me'] was exploitive of me and Pac – how they used our relationship to sell a movie. And I just felt like it was tomb raiding, in regards to Pac."