The technology that gives Formula One drivers a speed boost at the touch of a button could soon be appearing in production cars, leading to greener, more economical sports cars.
Jaguar is showcasing the technology - known as KERS, Kinetic Energy Recovery System - in its new C-X16 concept, which is being dubbed the modern day E-type, with some design cues harking back to the iconic 60s sports car.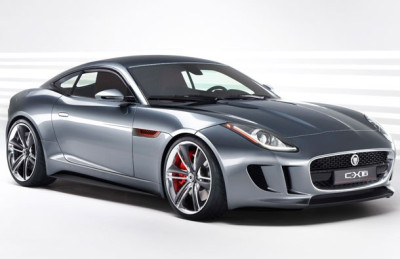 The C-X16 packs 3.0 litre V6 engine producing 375bhp and 332lb ft, in addition to a KERS battery pack that provides an extra 94bhp of electric power, which is generated and stored when the car is braking.
The combined power will launch the rear-wheel-drive, two-door Jag to 62mph in 4.4 seconds, but perhaps more importantly the C-X16 will return an incredible 41 miles per gallon, making it as fuel efficient as Honda Civic.
The petrol engine is automatically disengaged when driving slowly - in stop/start traffic for example - and the electric motor can drive the car for up to 50 miles. Unlike fully electric cars such as the G-Whizz, the Jag recharges itself by using power gathered from the petrol engine while braking to recharge the KERS unit.
At 4445mm long, the concept is relatively compact for a Jag and it will be expected to appear below the conventionally powered XK and XKR in the Jaguar line up.
While the C-X16 uses KERS to improve economy, the battery pack can also be used to boost performance; deploying an extra 94bhp at the push of a button on the steering wheel.
Jaguar enthusiasts will notice that the rear lights carry s strong resemblance to those found on the E-type, and the long-bonnet-short-tail styling certainly shares some DNA with the 1960s design classic.
Despite it being introduce as a concept, the C-X16 sports a usable and practical interior - where concepts often feature interiors that look revolutionary, but never see mass production - and the overall design is that of a car that could be put into production in the near future.
The packaging of the car gives space up front for a variety of power plants, and room behind the two-seat cabin for the hood of a convertible version to fold into. Jaguar has put plenty of thought into this car, aside from using it as a showcase for the KERS technology. Expect something very similar to appear in showrooms in a couple of years' time.