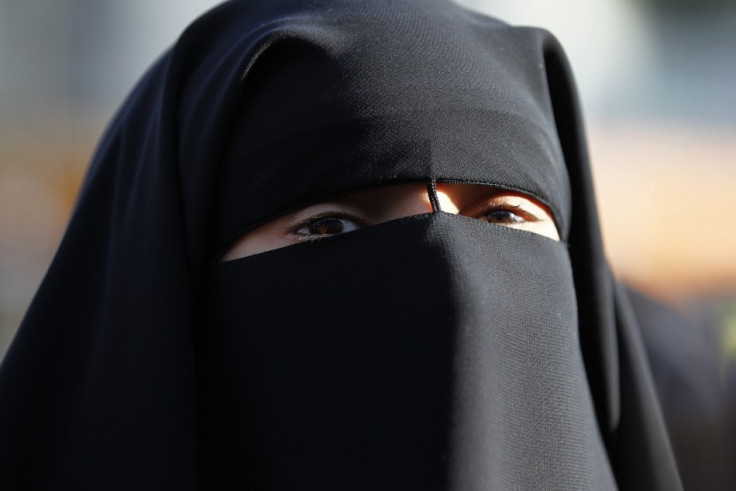 A French woman faces the prospect of two years in prison and a fine of up to £27,000 after rejecting a court ruling ordering her to undertake a 15-day "citizenship service".
Hind Ahmas, 32, had been caught in France wearing a full-face veil in public, which she refused to removed.
She was summoned to appear in court on Tuesday but was barred from entering the tribunal after she, once again, spurned a request to remove her full-face covering Islamic niqab veil, which leaves the eyes uncovered.
During the ruling, she was sentenced to 15 days of "citizenship service", which entails working for free and learning about French Republican values, Le Figaro newspaper reported.
Ahmas, who was told of her sentence outside the court, said she will not comply with the court's ruling and remains adamant about her veil.
"I'm not doing it," she said. "It's the judge who needs citizenship lessons, not me."
As a consequence, she risks a two-year prison sentence and a £27,000 fine if she does not perform the citizenship service.
Her lawyer, Gilles Devers, who insists the French ban on the veil is illegal and unconstitutional, said his client intends to appeal the decision.
The judge presiding in the case dismissed the possibility of an appeal, however, telling him: "You cannot, it is not a fine!"
Ahmas, who comes from the Paris immigrant suburb of Auinay-sous-Bois, had already been fined £100 in September for wearing a niqab in public in Meaux, a town east of the capital.
The divorced single mother-of-one is also supported by Don't Touch my Constitution, an association which insists France does not respect women's rights by imposing the ban and warns that they want to take the case to the European Court of Human Rights to have it overturned.
France's law makes it a criminal offence for anyone to hide their face in public, including streets, shops, restaurants and behind the wheel of automobile on a public road.