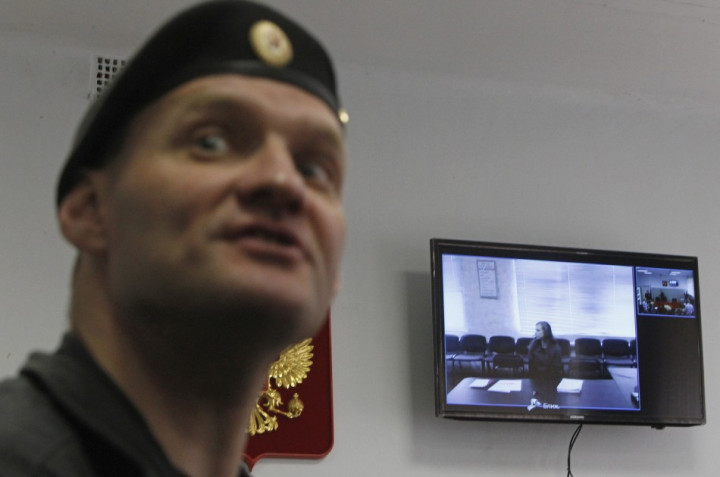 A member of the Pussy Riot feminist punk band, who is serving time for "religious hooliganism" in Russia, has been taken to hospital a week after she started a hunger strike in protest at a court decision to ban her from her own parole hearing.
Maria Alekhina, who has been denied release, was moved to a hospital in her prison colony in the Urals mountain town of Berezniki.
Alekhina and bandmate Nedezhda Tolokonnikova were found guilty of hooliganism motivated by religious hatred or hostility and are both serving two-year prison terms for performing an anti-Putin protest song in Moscow's Christ the Saviour Cathedral.
Another Pussy Riot member, Yekaterina Samutsevich, was released on probation in October.
In a letter published by her lawyers, Alekhina said prison officials attempted to turn fellow inmates against her by holding a security crackdown in advance of the parole hearing.
Former Beatle Paul McCartney has written a letter to Russian authorities in support of the pair in jail.
Western governments, backed by a clutch of entertainers including Madonna, said the two-year sentence was disproportionate but President vladimir Putin, a former KGB spy who has cultivated close ties with the Russian Orthodox Church, said the state needed to protect the faithful.
Prominent dissident journalist Anastasia Kirilenko said Pussy Riot united the Russian opposition under the same flag against Putin, although it was difficult to protect them as many Russians were devoted Christians "shocked" at Pussy Riot's stunt in the cathedral.