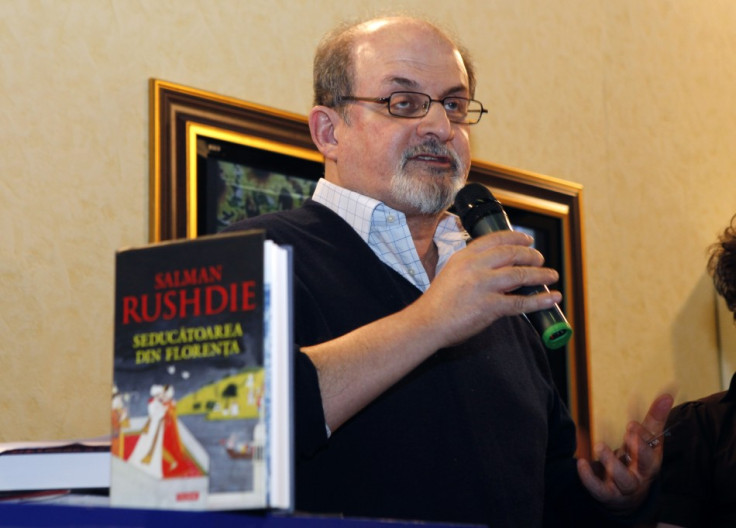 Author Salman Rushdie's live video address at the Jaipur Literary Festival has been cancelled following protests from Muslim activists.
Rushdie was scheduled to speak through a live video stream at 3.45 pm local time from London on Tuesday.
As many as 30 protesters led by All India Milli Council leader Paiker Farukh tried to enter the venue protesting against Rushdie's video address.
"We have every right to protest in a democratic manner and if the Muslim population of Jaipur comes out in protest, you cannot prevent us. You cannot take us for a ride... we are not fools," Mr Farukh told reporters outside the festival venue.
It is believed that the owner of Diggi Palace, Rampratap Singh, denied permission to the video conference for security concerns.
Earlier in the morning, the organisers confirmed that Rushdie would speak through video conference.
"We have been in constant touch with Mr Rushdie...he will talk about his life, his work and his book Midnight's Children. But I am not in a position to dictate to Mr Rushdie what he wants to talk about," the NDTV news channel quoted Sanjoy Roy, the main organiser of the festival, as saying.
The author earlier cancelled his visit to the event after intelligence sources had informed him that there was threat to his life.
January 24 is the final of the five-day Jaipur Literary Festival. Leading writers and readers from across India and other countries took part in the event.