LulzSec, Anonymous Hackers Release Statement on Jake Davis Arrest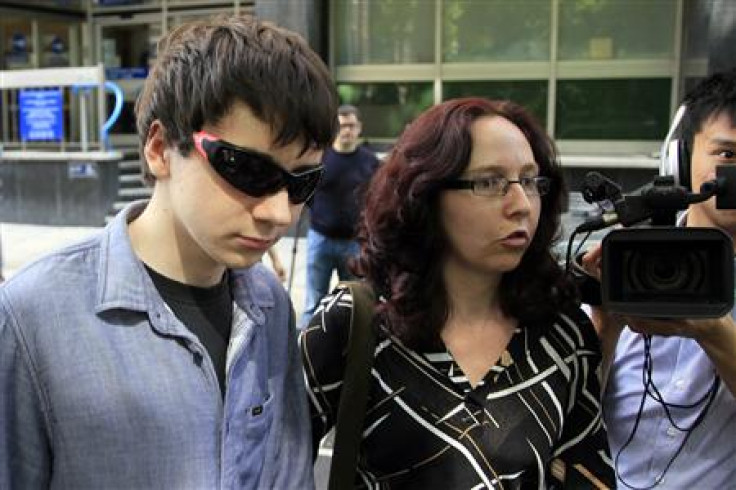 Following the high-profile arrest and court appearance of Jake Davis, aka "Topiary," noted hacker groups LulzSec and Anonymous have posted a statement collecting bitcoins for the hacker-spokesman's defense.
The news follows the UK police's most recent arrest of an 18-year-old suspected LulzSec member, Jake Davis. The youth was arrested at his home in Yell, a small island in the Shetland Islands, and has since been moved to London for further questioning.
Davis has since appeared in court and has been released on bail, albeit with a 7 a.m. to 10 p.m. curfew and a ban on accessing the Internet.
In response to the arrest as well as a series of tweets reiterating the catchphrase "You cannot arrest an idea," Anonymous and LulzSec also released an open statement expressing support for Davis.
Addressed to "my dearest Lulz Lizards," the statement once again reiterated the two groups belief that they are "peaceful protesters," not criminals.
It goes on to describe Davis as a cyber civil rights activist, writing: "Jake Davis brought lulz to the oppressed. He spoke in a voice that resonated globally and reached us personally. We are sick of the twisted corporatocracy that controls us through our government, our news media, and our internet.
"From the remote and desolate Shetland islands, Jake's voice reached millions. Perhaps the success of his message was in its simplicity, 'Together, united, we can stomp down our common oppressors and imbue ourselves with the power and freedom we deserve.'"
The post also detailed and confirmed Davis' role as the group's spokesman in several of Anonymous and LulzSec high-profile hacks including LulzSec's recent raid on The Sun newspaper and Anonymous' previous campaign against the Westboro Baptist Church.
The statement went on to call for bitcoin donations to aid Davis in his defense, commenting:
"You can help Topiary by donating bitcoins to whichever following address you trust most: 18NHixaoQekQJ3y52aBGJJwgBWX9X3myYR ~ Sabu 18zJouAQAMzX5sJygZ4M2QV7yb8FzxSbdq ~ Chronicle.SU."
The entire statement can be read here.
© Copyright IBTimes 2023. All rights reserved.