Turkey's president has urged Saudi Arabia to reveal who ordered the "savage murder" of dissident journalist Jamal Khashoggi at the kingdom's consulate in Istanbul, and said the 18 Saudis suspected of carrying it out should be tried in Turkish courts.
Addressing lawmakers of his ruling party in Parliament, Turkish President Recep Tayyip Erdogan says all those responsible for the killing must be punished regardless of rank — from the person who ordered his death to those who carried out the killing.
He asked: "where is the body of Jamal Khashoggi?" For the first time, Erdogan also confirmed that a body double of Khashoggi was used as a decoy after he was killed.
Erdogan's speech came as skepticism intensified about Saudi Arabia's account that he died accidentally in its consulate in Istanbul.
Turkey's president says Saudi officials started planning to murder Saudi writer Jamal Khashoggi days before his death in Saudi Arabia's Istanbul consulate.
Erdogan's comments contradicted Saudi accounts that Khashoggi died accidentally in a "fistfight" in the consulate.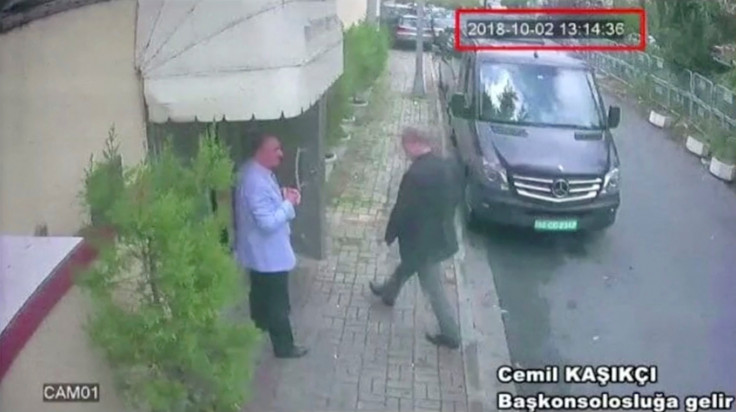 'Davos in the Desert'
Saudi Arabia says organizers will be signing deals worth $50 billion at the start of a major economic forum in Riyadh.
The high profile Future Investment Initiative forum, - known as the 'Davos in the Desert' - is the brainchild of Saudi Crown Prince Mohammed bin Salman. It's aimed at drawing more foreign investment into the kingdom and to help create desperately needed jobs for its youthful population.
The deals will be in manufacturing, transportation and other fields.
Prince Mohammed was not immediately at the forum when it started.
The forum last year proved to be a glitzy affair that drew more international business attention to the kingdom. This year's event meanwhile has seen business and political leaders drop out over Khashoggi's Oct. 2 slaying.