Former X Factor winner James Arthur has experienced the highs and lows of fame so it comes as no surprise that he has jumped to Justin Bieber's defence. Days after Bieber, 22, upset fans when he stormed off-stage during a Purpose Tour show in Manchester, Arthur has urged the public to "cut him some slack".
Arthur, 28, addressed the Canadian singer's recent behaviour during a Q&A session for AOL's Build in London on 31 October. When asked about Bieber's on-stage outbursts, which have included calling his young fans "obnoxious", Arthur told IBTimes UK and others at the event: "I don't know what the overall public's perception of Justin Bieber's recent behaviour is.
"All I can see is a guy who was famous from the age of, like, five and the guy hasn't really had time to take a step back and learn who he is. I think you've got to allow for a few mistakes for a guy that's got so much pressure on him and everything he does is under a microscope."
He added: "Maybe he's over that level of fame. Maybe we should cut him some slack sometimes instead of immediately going, 'Oh, he's ungrateful for his fans, he doesn't care about his fans'. Of course he does."
Bieber offered somewhat of an apology to fans following a show in Glasgow but stated that he is "not a robot" and will always "speak from the heart" while on-stage.
After being dropped from Simon Cowell's Syco record label in 2014, Arthur has now re-signed to the imprint and launched a successful comeback.
The musician's new single Say You Won't Let Go spent three weeks at number one in the UK while his second album Back From The Edge is on course to claim the top spot this week. According to the Official Charts Company, Arthur's latest LP is approximately 6,000 copies ahead of the nearest competition.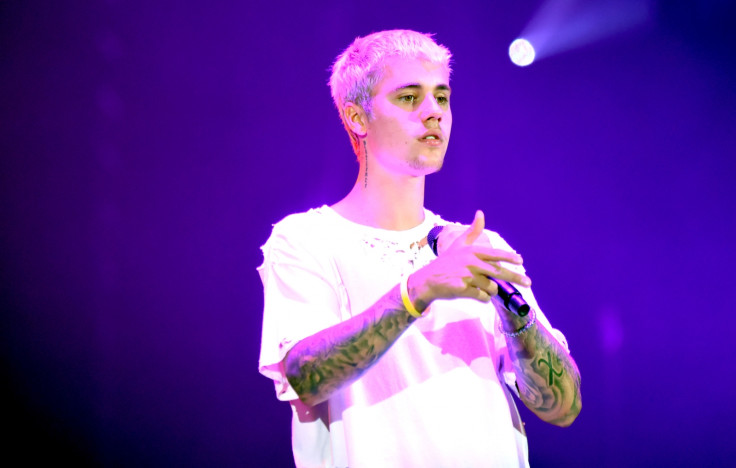 Reflecting on his troubled experience since winning the X Factor in 2012, Arthur said at the Q&A: "I wouldn't change a thing, if I went back and had to change anything, I don't think this fairytale story has happened how it has."
He continued: "My story is that there were ups and downs. I never thought that this was possible, to come back and have a number one single and my album being number one on the charts and everybody accepting me. I thought that was the most ridiculous idea ever, I thought the public perception was terrible for me. If I didn't have that doubt, the rise wouldn't have been as triumphant for me. The life lessons that I've learned might not have been as groomed as they are."