James Arthur made a triumphant return to the X Factor stage on Sunday night (9 October). The British singer performed his critically-acclaimed new single Say You Won't Let Go on the results show as head judge Simon Cowell hailed him "the comeback kid". Arthur's appearance coincided with the news that the ballad is enjoying its second week at number one on the UK charts.
The X Factor stage is familiar ground for Arthur, 28, who won the ITV singing competition in 2012. Introducing his Syco artist's return to the show, Cowell told the audience: "He's someone that has done it his own way. He's the comeback kid."
While receiving a mostly positive response from viewers, Arthur's performance was not entirely smooth-sailing as he forgot some of the song lyrics and experienced problems with pitch.
Explaining the issues, Arthur tweeted after the performance: "That was the most nerve-wracking thing I've ever done so apologies for the pitchyness and incorrect lyrics but thank you so much everyone [sic]."
The performance came just two days after Say You Won't Let Go was crowned number one for its second consecutive week. According to the Official Charts Company, Arthur sits a staggering 27,000 copies ahead of its nearest competition with The Weeknd and Daft Punk's Starboy rising one place to number two.
Arthur has also claimed the most-streamed song of the week with Say You Won't Let Go clocking up over 5.03 million plays. With Arthur's popularity at its peak, the singer has brought forward the release of his second album Back From The Edge. Previously scheduled to arrive later in 2016, the record will now drop on 28 October.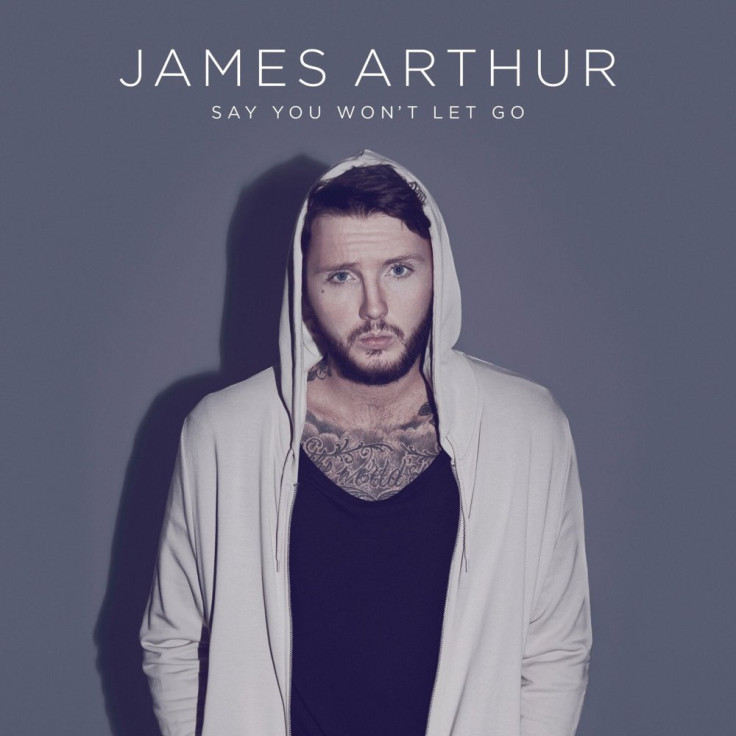 After being dropped by Cowell's Syco record label in 2014, Arthur has now re-signed to the imprint surrounding his comeback. Reflecting on his initial burst of fame and how it affected his mental health state, Arthur said on This Morning: "I don't think I made it clear where I was mentally when I appeared on X Factor.
"There was so much pressure and a lot of judging. But I wanted to take a chance on the show because I wanted to make something of myself. X Factor seemed like the only way out. I've suffered with depression and I'm an anxious character. Even before the X Factor I was self-medicating quite a bit to just to get myself through the day."
Watch James Arthur's X Factor performance: