Pop star Justin Bieber threw yet another tantrum during the latest stop on his Purpose World Tour. The Sorry hitmaker was halfway through his performance at the Manchester Arena on 23 October when he stormed off stage as fans refused to stop screaming.
During his third and final night at the Manchester venue, Bieber, 22, halted the music to talk to the audience as part of the show's routine. Unable to continue talking over the audience's loud screams, Bieber said: "I appreciate all the support, I appreciate love, I appreciate the kind things."
He added: "But the screaming in these breaks has got to stop. Please and thank you. I don't think it's necessary when I'm trying to say something and you guys are screaming."
When the noise persisted, Bieber dropped the microphone and walked off stage but reemerged a short while later.
Before continuing with the set list, Bieber addressed his storm-out, explaining: "I feel like I want to connect with you. The point of the no screaming thing is that when I'm looking at you in the eyes you know that we're actually having a moment and having a connection. I'm just going to quit the talking, all right. I'm not going to talk the rest of the night. We're just going to do the music. Obviously Manchester just can't handle it so let's do the music."
It is not the first time Bieber has clashed with his audience – at his first show in Manchester on 20 October, the What Do You Mean? singer requested silence from fans during the ballads. The singer said: "Try and stay as quiet as possible. You can scream as much as you want afterwards but while I'm singing try and stay quiet."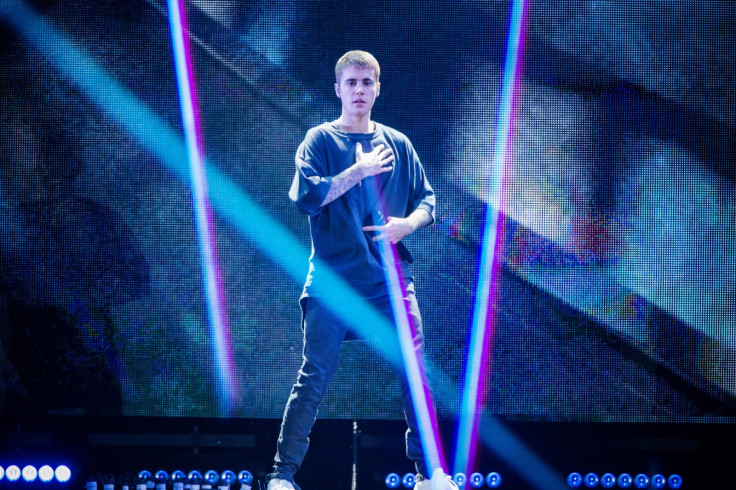 The Canadian star also branded fans "obnoxious" at his Birmingham show, saying: "If, when I'm speaking, you guys could not scream at the top of your lungs. Is that cool with you guys? The screaming is just so obnoxious."
Bieber's mammoth jaunt is in support of his fourth studio album Purpose, released in November 2015. The Purpose World Tour will continue at the Genting Arena in Birmingham on 24 October.