X Factor contestant James Arthur has revealed details of his troubled past, including having to steal food so he wouldn't starve, and sleeping on the streets as a teenager. The 24-year-old said the move from Bahrain to Britain, after his mother Shirley Ashworth and stepfather Ronald Rafferty split, when he was 14, reduced them to poverty.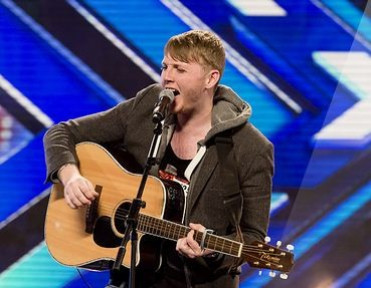 "I started sleeping rough when I was 15. I got kicked out of my mum's house and I didn't really care where I slept," Arthur told the Sunday Mirror, "I understand why she chucked me out because I was unbearable to live with. She couldn't cope with me because I was so angry. I didn't have a male role model and I couldn't relate to her so I lashed out at her. I either crashed on someone's couch or a park bench.
"I was a pretty tough kid, but I had to steal food a couple of times. I went to supermarkets like Sainsbury's and filled up a plastic bag to try to steal enough food for the week," he said. "They did catch me once or twice, but they never called the police - just telling me not to come back. I was on the dole and paying electricity bills - it was really tough to make the money last."

The past, however, is the past and Arthur claims he is a wiser man now, since watching his mother and father, Neil Arthur, join him at Newcastle for his audition.
"I'm now older and wiser and appreciate the importance of family. I was tormented but I'm not any more. We are all in contact now," he told the Daily Star, adding, "I finally got myself together and got in a place where I felt like I could audition and I wanted both my mum and dad to be with me. I was going through a bit of an epiphany at the time of X Factor. I wanted to go back through all my issues and resolve things with my family and that's what we've done."
His performance - a re-working of Contostavlos' single - Young - was praised by judges Gary Barlow, Nicole Scherzinger, Louis Walsh and Tulisa Contostavlos, with the last calling it the "best audition of the day" and Scherzinger, who had previously called Newcastle a "Talent Free Zone", said she was inspired by him.