Barcelona's incredible 6-1 victory over Paris Saint-Germain will rightly go down as one of the best comebacks in football history. All eyes were on the Camp Nou on Wednesday evening (8 March) as the Catalan giants defied the odds to dump Unai Emery's men out of the Champions League in truly extraordinary fashion.
Nobody could turn away, nobody wanted to miss a second of the drama. But someone had to – isn't that right Jamie Carragher?
Instead of Barcelona 6-1 PSG, the Sky Sports analyst and former Liverpool defender had to preside over Manchester City's drab 0-0 draw with Stoke City. Aware of the goings on in Spain and exasperated by the tedious nature of what was being played out in front of him, Carragher took to Twitter – as he so often does – to vent his frustration at being stuck with a dud of a match.
Sky Sports lost the rights to broadcast the Champions League two years ago to BT Sport, who recently announced a deal that will see them cover Europe's premier club competition until at least 2021, so Carragher is not able to get down into the nitty-gritty of what happens between Europe's elite clubs.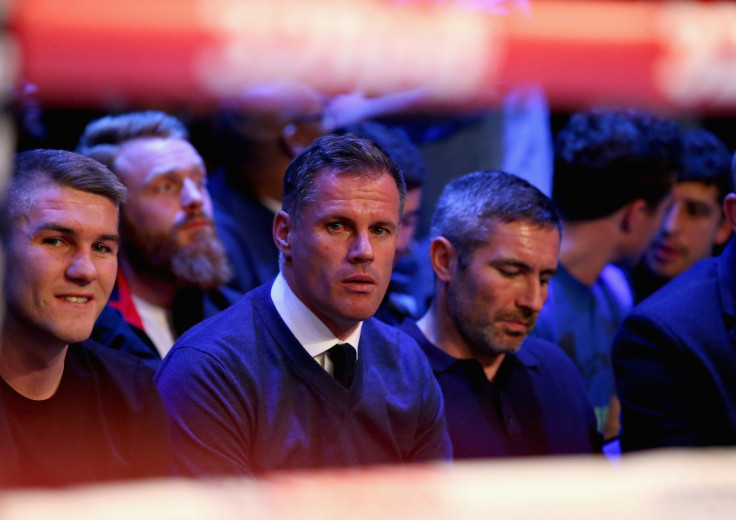 The former England international initially tried to tempt his social media followers into watching Pep Guardiola and Mark Hughes' men battle it out instead of witnessing Barcelona pull off the unthinkable, but his appeals presumably fell on deaf ears.
As the drama played out, the 39-year-old hinted at his exasperation and reminded everyone that the game at the Etihad Stadium was still goalless as Sergi Roberto sent shockwaves around the footballing world.
Many were calling Roberto's stabbed finish a 'where were you' moment, but Carragher seemed irked by the question and responded bluntly to popular football website Squawka.
Carragher was seemingly upset at missing a true European classic and he may have also been saddened by the majestic Barcelona, who have arguably upstaged his beloved Liverpool's remarkable comeback against AC Milan in Istanbul, all those years ago. But at least he got to see Ramadan Sobhi's first yellow card in English football.