Athletic Club Bilbao president Josu Urrutia has suggested that Ernesto Valverde could leave the Basque side in the summer after he emerged as one of the main contenders to take over from Luis Enrique at Barcelona.
Polls conducted by Catalan publications Mundo Deportivo and Sport in the aftermath of Enrique's announcement revealed that Sevilla boss Jorge Sampaoli is the favourite among the Barcelona fans to replace the Spaniard at the end of the season.
However, Marca and other Spanish publications have reported that Valverde is the number one candidate with the Barcelona officials, as he has a strong relationship with technical director Roberto Fernandez.
Valverde, furthermore, knows Barcelona well from his playing days at the Nou Camp and could be available for free as his current contract at Athletic expires in the summer.
Urrutia has now all but confirmed the future of the manager at San Mames is uncertain after admitting that "someone else" could be in the Athletic dugout next season. "Ernesto has been with us for four years," Urrutia said to the Athletic official website. "He came to the club with a two-year deal and then we had a conversation to renew him for a third year. We had another meeting at this point last year to extend it for a fourth year and now we have to have another conversation to see how he is and if we understand that he is the best manager ahead of next season.
"Now, Ernesto is focused in the team to help them to continue to perform at this level (until the end of the season). When he have clear that Ernesto is the right coach to stay here next year, if he sees himself here and if we consider that he is (mentally) ready to continue, we will make it public and we will see if Ernesto is our coach next season or is someone else."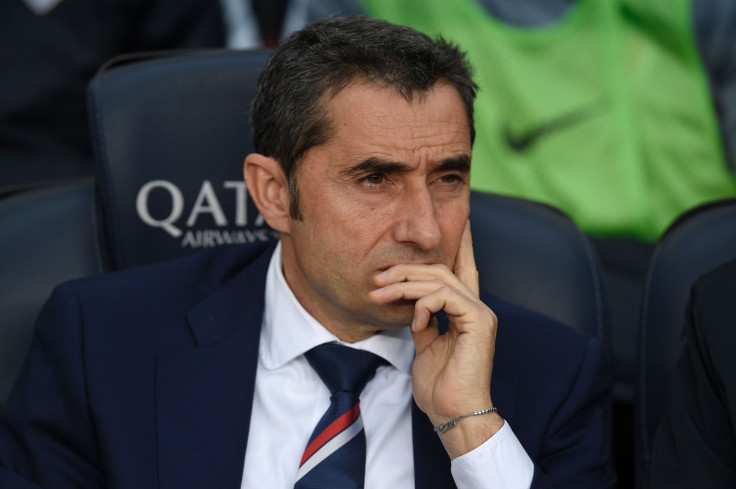 Valverde, meanwhile, was also recently asked about the possibility of replacing Enrique at Barcelona. "What I'm considering right now is Athletic," he said. "This is not the first time that they link me with another team and it is not the first time that when you are under scrutiny they want to get you out of yours. It's a part of the football that there are reports about it but I don't have to give a response to everything.
"I have nothing to do with a manager leaving a team or not. That's none of my concern. I'm focused on my team. I understand all the reports around the managers. Sometimes they give you a team and sometimes they leave you without out team. This is part of the game but I'm not affected about it because I'm focused on what's ahead at Athletic."