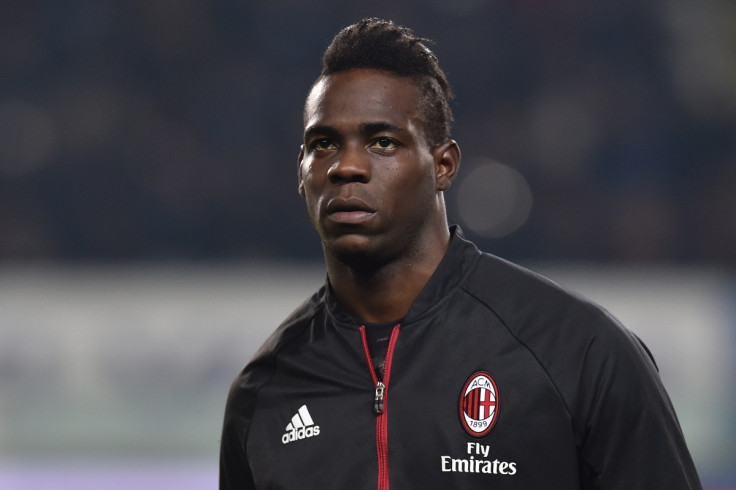 Jamie Carragher has called Mario Balotelli one of Liverpool's worst signings during his time at the club. The 38-year-old pundit is a long-time critic of the controversial Italian and has admitted he is still shocked former manager Brendan Rodgers opted to bring him to Anfield.
Carragher said Balotelli, Alberto Aquilani and El Hadji Diouf are the worst signings Liverpool made during his playing career. "El Hadji Diouf has got to be up there. Alberto Aquilani would have to be up there as well," he explained. "We spent a lot of money on him. He was signed injured, he left injured and I can't remember him not being injured.
"I can't believe we signed Mario Balotelli!" he added of the striker, according to the Daily Mail. "The thing with Balotelli is everyone always says it's the off-the-field antics, but I wouldn't care if he was doing it on the pitch. People tell me he's got talent but I can't remember him having a good game."
Balotelli, 25, is currently on loan at AC Milan from Liverpool and Carragher hopes the club will soon be able to offload the player. "I'm praying with all the money in the Chinese Super League that someone is going to buy him after his loan," the former Liverpool defender admitted. "I don't think anyone in the Premier League will take him. He has to be number one with Aquilani and Diouf."
Meanwhile, Carragher came out in defence of his ex-Liverpool and England teammate Michael Owen, admitting he was one of the most accomplished players he appeared alongside. "I think we sometimes forget how good Michael Owen was at 18 because of what came after that with the injuries and signing for Manchester United," he said.
"I totally get that and I told him that. Sometimes when you start so well you can only go one way. He did so much so young, similar to Robbie Fowler, so his best years were at 20 and 21. You can put Fowler in that bracket as well.