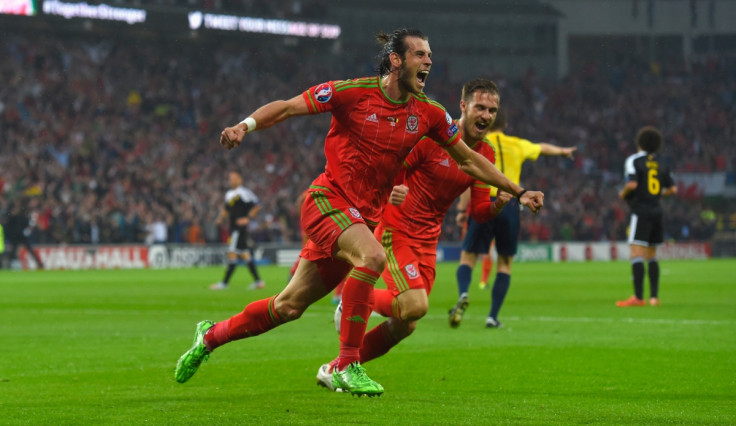 Liverpool legend Jamie Carragher has tipped Manchester United target Gareth Bale to become one of the best British footballers ever should he managed to win titles and the Champions League once he returns to the Premier League. The former Tottenham star has put Wales on the brink of qualifying for the European championships in 2016 after scoring an impressive 82nd-minute header in a 1-0 victory over Cyprus on Thursday (3 September 2015).
The 26-year-old forward has led his national team in the European Qualifiers with six goals in seven games to leave them three points away from their first major tournament since 1958 – meaning a victory against Israel on Sunday would be enough for them. But having failed to make the same impact at Real Madrid, he has been heavily linked with a return to the Premier League during the transfer window, with Louis van Gaal talking of making him his marquee signing of the summer.
Real Madrid president Florentino Perez all but confirmed the news during a recent interview with Cadena Ser. "No. It is not true [that United offered us] €100m (£72.9m, $111) for Bale," he said, but adding: "We just know that Manchester United expressed their interest in Bale, Benzema and Varane. Benzema and Bale know they are in the best club in the world. Where will they be better anywhere else other than here?"
Carragher, meanwhile, wrote on Kicca that if Bale eventually returns to the Premier League and replicates what he has already done for Wales, Tottenham and Real Madrid, he would become a British legend.
"Gareth Bale has put Wales on the verge of qualification tonight & if they pull it off & make Euro 2016 where would it put Bale when talking about the great British players of all time? He's already achieved an awful lot but if they qualify when other great Welsh players could never achieve it with their teams shows the accomplishment," the former Liverpool centre-back said. "2 PFA player of the year awards, vital goals in 2 cup finals for Real Madrid, taking Spurs to the Champions league & when he comes back to the Premier League if he could be successful in terms of winning titles & the CL we could be putting him right at the very top of that list of great British players of the past."