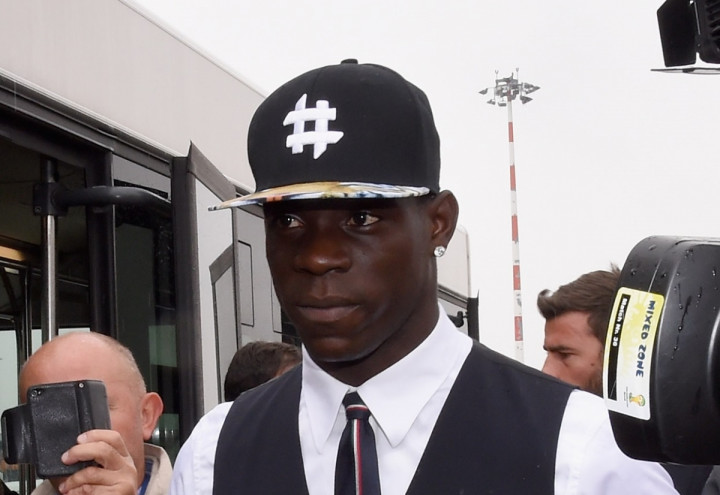 Liverpool great Jamie Carragher has questioned whether Mario Balotelli would be a regular starter at Anfield should he complete his move from AC Milan.
The Merseyside club are ready to offer Balotelli a five-year contract worth more than £120,000 a week providing they receive assurances over the striker's future conduct after agreeing a £16m fee with Milan.
The former Manchester City star will join Rickie Lambert and Daniel Sturridge as the club's striking options as Brendan Rodgers attempts to fill the void left by Luis Suarez but former defender-turned-TV pundit Carragher isn't sure where the Italian will fit in.
"Would he be the final piece of the jigsaw?" Carragher asked in an interview with Sky Sports. "Would he make the starting XI if everyone was fit and firing? Who knows.
"Daniel Sturridge has got 36 goals in 50 games for Liverpool and at this moment he is the main man up front.
"Would Brendan then accommodate another striker, whoever that may be, like he did with Luis Suarez? He has lots of options now and I don't think he will play the same team too often so they do need those options."
Balotelli left the Etihad Stadium in January 2013 after a mixed spell in Manchester. While he provided the assist that saw City secure their first ever Premier League title, controversy surrounded him as a matter of routine during his two-and-a-half years in England.
While he has doubts over whether the striker will become a first-team player, Carragher firmly believes Reds manager Rodgers is the man capable of drawing the best out of troubled players such as Balotelli, pointing to his influence on Suarez last season.
"Brendan has had plenty of practice with Luis, I suppose," Carragher said. "The main thing for any player is what they do on the pitch. Both of those players had issues off the pitch but I think it is fair to say Suarez did more on the pitch.
"Balotelli is a player who has been here before and did a lot of stuff that was good for us in the media. He probably didn't quite show his potential at Manchester City and that, coupled with his off-the-field problems, probably saw him depart.
"He's the Italian number one striker and you want to see good players here. Liverpool do need a striker."