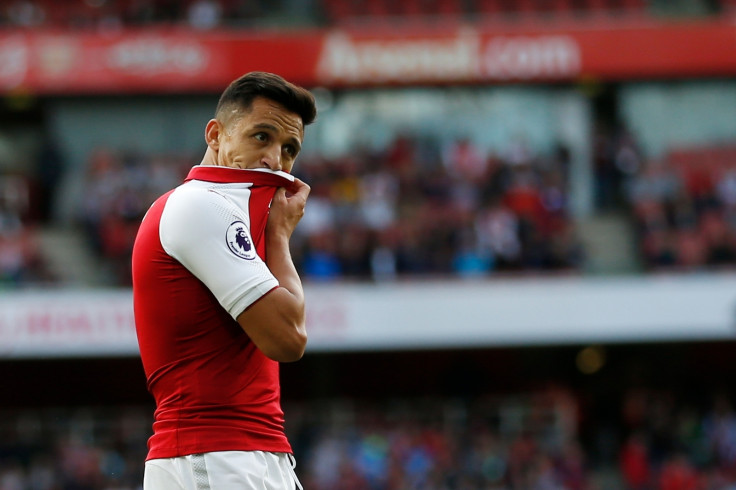 Arsenal must target a "season-changing" win when they travel to Stamford Bridge to face Premier League champions Chelsea, former Liverpool midfielder Jamie Redknapp has said.
The Gunners are in the 11th place in the Premier League table after two losses in their opening four fixtures, including a humiliating 4-0 defeat at Liverpool last month.
Arsene Wenger's side have bounced back from that result with back-to-back wins over Bournemouth and Cologne in the Premier League and Europa League, respectively, and Redknapp said a win over Chelsea would lift the mood dramatically around the Emirates Stadium.
"Arsenal really need a 'blue-chip win'," Redknapp told Sky Sports. "It's a huge game for them. The Bournemouth result was good, as was the victory against Cologne in the Europa League, but if they can win this game it's a season-changer.
"It could change how we talk about Arsenal and the negativity will go."
Arsenal have not beaten Chelsea at Stamford Bridge since 2011, but the Gunners prevailed over the Blues in this season's Community Shield and last season's FA Cup final.
Redknapp urged Arsenal to play positive football against Chelsea while staying defensively compact, but added that he expected the Blues to be too strong for their London rivals.
"The problem for Arsenal is that Chelsea should be full of confidence," he said. "Chelsea look powerful, from looking like a side who might have been squeezed out of the top four, they should now be thinking against that they can compete on all fronts.
"I think Chelsea will be too powerful for them again, which is a major problem for Arsenal," Redknapp added. "If Arsenal are to have a chance they have to be as close and compact as they can."
Wenger said in his pre-match press conference he expected Arsenal to put up a much better showing than their performance against Liverpool in August.
"I'm expecting it and I'm anticipating it," he was reported as saying. "I believe that on the day everything went against us and that we were not sharp physically."