Janet Jackson recently opened up about her split from Wissam al-Mana and her big comeback to the music scene in a personal Twitter video.
The couple were married for almost 5 years and welcomed a baby boy Eissa in January, before announcing separation in early April.
According to ET Online, the pop-star is planning to bring Eissa on her world tour, which has been renamed as The State of the World Tour, starting on 7 September.
It might seem like a daunting task for the Rhythm Nation hitmaker, but sources reveal that her brother Randy Jackson will be with her to help take care of his four-month-old nephew.
"[Randy] is her primary source of emotional support and may be the perfect guardian for her son while she's on tour," a source was quoted as saying.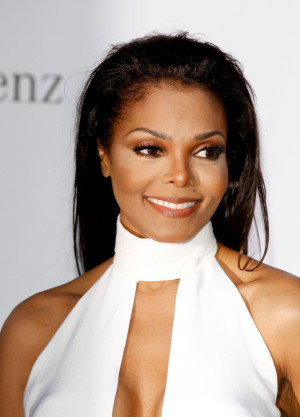 "Touring with baby Eissa could be a possible problem but she's hoping it's not," the source said, adding that the 50-year-old singer "will be in court to flesh out the dissolution of her marriage."
As the Nasty songstress prepares for her "greatest tour ever", she is also set to make some serious changes to her lifestyle. "She'll be coming out full force and unrestricted," the source explained. "Janet will begin rigorously dieting. She wants to look her best for herself and her fans."
The news comes after Jackson announced her comeback in a Twitter video. While addressing her fans, the mother-of-one held no restraint and even joked about putting on some extra kilos following the birth of her son.
"Hey, you guys, it's me, Jan, just in case you don't recognize me since I have put on quite a few since I had the baby," she said. "But I thank God for him, he's so healthy, so beautiful, so sweet, so loving, such a happy baby."
Jackson confirmed her split from the Qatari businessman before revealing some exciting news. "I'm continuing my tour, as I promised. I'm so excited you guys, so excited!" she added.