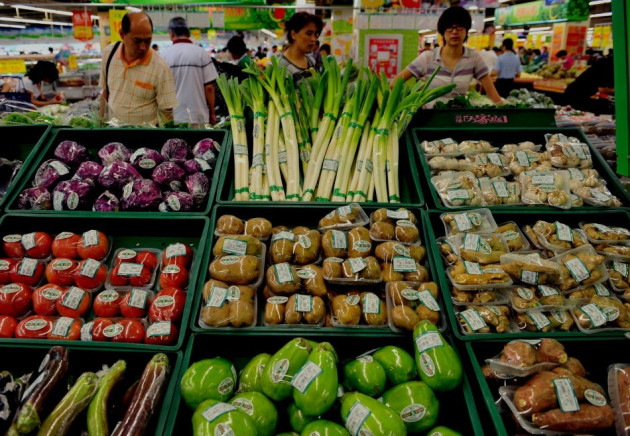 Japan's consumer price inflation rose at the fastest pace in almost five years in August, raising hopes that the country that has suffered from a 15-year deflationary period would reach its annual inflation target of 2%.
The country's statistics bureau said the consumer price index (CPI) inflation rose 0.9% year-on-year in August, the fastest pace since November 2008, compared to 0.7% in July. Economists expected an inflation growth by 0.8%.
From the previous month, the CPI rose by 0.3%.
Excluding food, consumer price inflation rose 0.8% on year and 0.3% on month in August.
Rising Fuel Prices
The rise in CPI for the third consecutive month was primarily due to the country's energy costs after the country shut all its nuclear reactors in the aftermath of the disaster at the Fukushima Daiichi plant in 2011. The country has since been relying more on imports for its electricity needs.
The yen's weakness also contributed to the rise in import bills. The currency has declined about 25% against the US dollar since November on the back of Abe's aggressive policies.
Fuel, light and water charges rose 6.0% year on year and 0.5% on month in August. Excluding food and energy costs, consumer prices declined by 0.1% year on year in the month in line with analysts' estimates.
"The ongoing rise in inflation is still mostly a reflection of the slump in the exchange over the past year," said Marcel Thieliant, economist at Capital Economics.
'Abenomics' on Right Track?
Since taking office in December 2012, Abe and the Bank of Japan have unveiled a series of massive fiscal and monetary stimulus measures to pull the country out of the prolonged deflationary period and boost economic growth.
His policy, generally known as Abenomics, involves using the so-called three arrows of fiscal stimulus, monetary easing and a package of growth-oriented initiatives including deregulation.
A set of recent economic data, including inflation, industrial output, employment and workers' income added to signs that Abe's radical policies are leading Japan in the right direction.
However, pessimists have argued that the benefits of Abenomics may not be sustainable and will not prompt more corporate investment and wages in the absence of structural reforms such as tax cuts and labour reforms.
Policy makers have advocated a rise in wages in order to achieve the inflation target and they have been asking the private sector to increase remunerations of employees to increase their purchasing power.
"Households' real purchasing power would decrease, causing consumer spending to decline and the whole economy to deteriorate. This would render meaningless our goal to exit deflation," Koji Ishida, a member of the central bank's policy board, said earlier in September.