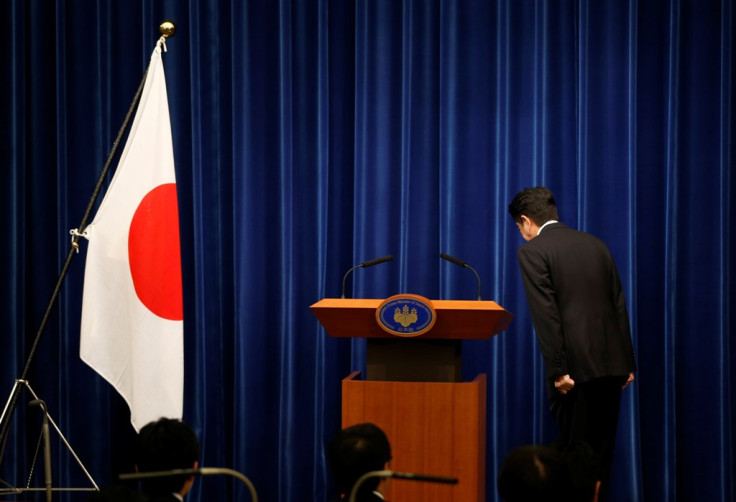 Japan will reportedly inject up to $30bn to stimulate regional economies but will keep new bond issuance in check, underscoring the tough balance Prime Minister Shinzo Abe must strike between boosting growth and fixing Tokyo's frayed finances.
The stimulus package, to be around 3.4tn ($28.7bn, £18.4bn, €23.2bn) to 3.5tn yen will primarily consist of payouts to local governments and subsidies to households for fuel purchases, Reuters reported.
The government will also cut new bond issuance for the third successive year in the 2015-16 financial year's budget, officials told the news agency, highlighting Abe's determination to fix Japan's finances.
The premier plans to finalise the stimulus package on 27 December. The focus on helping regional economies partly reflects Abe's intent to garner public support ahead of April 2015's local elections.
BoJ Stimulus
Elsewhere in Tokyo, the Japanese central bank has kicked off its final policy meeting for 2014 and economists believe the BoJ is unlikely to change monetary policy.
Standard Chartered economists said in a note: "The Bank of Japan (BoJ) will hold its final monetary policy meeting of 2014 on 18-19 December. We expect no policy change, with the BoJ likely to keep its annual asset purchase target at JPY 80tn. The board is also likely to keep its economic assessment unchanged, saying that the economy continues to recover moderately. The BoJ unexpectedly expanded its monetary easing programme on 31 October in order to pre-empt the return of a deflationary mindset.
"However, the decision was made by a 5-4 vote. While Governor Kuroda and his two deputies have firmly maintained that the 2% inflation target can be achieved "around" FY15 (year starting in April 2015), some board members have expressed different views. We do not expect any policy change in the near term."
The Asahi newspaper was the first to report that Japan will spend over 3tn yen to revive the country's regions.
With his landslide victory in 14 December's general elections, Abe now has a fresh mandate to end 15 years of deflation in the world's third largest economy. He is expected to push through his "Abenomics" stimulus policies including the missing third arrow of structural and fiscal reforms.
Abe instructed his ministers in November to put together a stimulus package for the country's regions in a bid to pull the economy out of a recession triggered by the hit from a sales tax hike in April.