Japan approves $29bn stimulus package to pull country out of recession
Analysts doubt the package's ability to boost GDP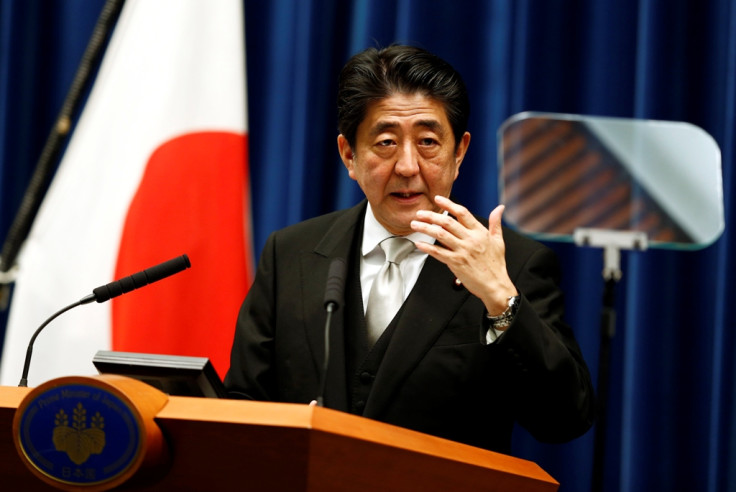 In a bid to pull the country out of recession, Japan has approved stimulus spending worth $29bn, aimed at helping the country's regional economies and households with subsidies and merchandise vouchers.
However, analysts are unsure about how much it can spur growth.
Tokyo said it expects the package, worth 3.5tn yen ($29.1bn, £18.7bn, €23.8bn) to boost Japan's GDP by 0.7%.
Of the total, 1.8tn yen will be spent on measures such as distributing coupons to buy merchandise, providing low-income households with subsidies for fuel purchases, supporting funding at small firms and reviving the nation's lagging regions.
The remainder will be used for disaster prevention and rebuilding disaster-hit areas including those affected by the March 2011 tsunami. The regime will also seek to boost the housing market by lowering the mortgage rates offered by a governmental home loan agency.
The focus on helping regional economies partly reflects Prime Minister Shinzo Abe's intent to garner public support ahead of the April 2015 local elections.
But Masaki Kuwahara, a senior economist at Nomura Securities, said the measures were unlikely to stimulate consumer spending amid uncertainty over the economic outlook, adding that it could push up GDP by just about 0.2%.
Kuwahara told Reuters: "It's better than doing nothing, but I don't think this stimulus will have a big impact on boosting the economy.
"This package directly targets households and regions left behind by Abenomics, so it may work favourably to Abe's ruling coalition in the nationwide local elections."
The stimulus highlights the tough balance Abe must strike between boosting the world's third largest economy and controlling runaway debt, which is over twice the size of GDP, the biggest in the developed world.
Earlier in the week, Bank of Japan (BoJ) Governor Haruhiko Kuroda, expressing confidence about Japan's recovery, stressed the economy was making steady progress in shaking off the "deflationary mindset" that had forced companies and households to put off spending, in anticipation that prices would fall.
Kuroda asked companies to deploy cash and invest more on facilities and workers, urging them to pass on in the form of wage hikes the benefits they had reaped from falling fuel costs and a weakening yen.
Abe instructed his ministers in November to put together a stimulus package for the country's regions in a bid to pull the economy out of the recession triggered by the hit from a sales tax hike in April.
© Copyright IBTimes 2023. All rights reserved.