Japan Humbled: Sony, Panasonic and Sharp Lose Out to Asian Neighbours
Remember when we used to say with amazement how Japan was years and years ahead of us, with technology giants Sony, Sharp and Panasonic churning out vast televisions, state-of-the-art stereos and mobile phones you could watch television on?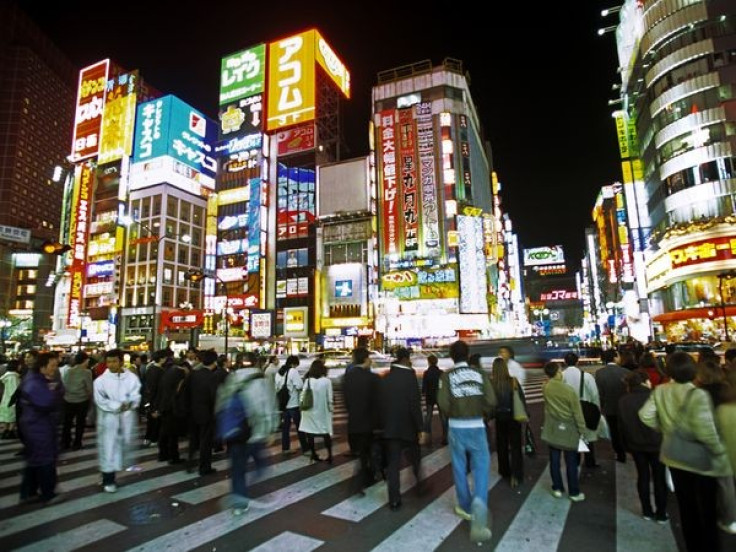 Well now it seems that Japan's tech time machine has gone wrong, and the companies that were once at the cutting edge, are now stumbling their way through financial quarters full of poor sales and huge losses.
Panasonic
The big three all made the business pages this week, and it's not easy reading; Panasonic stated it will lose almost $10bn (£6.2bn) this business year, as it writes down billions of dollars of assets in its mobile and energy units, as new boss Kazuhiro Tsuga prepares for a round of restructuring.
Following the news, shares in the 95-year-old company fell nearly 20 percent, to their lowest point in more than three decades.
The company, known for its plasma televisions, also forecast a 765bn yen (£6bn) net loss for the year to March, only marginally better than last year's record loss of 772bn yen.
Panasonic has cut its projection for annual television sales from 15.5 million sets down to 13 million, contributing to a cut in annual operating profits from 260bn yen to 140bn yen.
Sharp
It's a similar story over at Sharp, which this week announced it was finding it difficult to raise money and issued a warning to investors, forecasting a loss of 450bn yen (£3.5bn) for the year ending in March 2013.
As with rivals Panasonic, Sharp is looking to restructure its business in an attempt to return to profitability, but a rising yen, falling sales and the hangover of flooding in Thailand last year, which significantly affected the supply chains of many Japanese manufacturers, have all contributed to a poor quarter.
Sharp's credit rating was recently cut to "junk" status, meaning that some institutions may no longer invest in them, making it more difficult for the company to raise fresh much-needed capital.
Sony
Meanwhile, Sony has fared little better, as the tech giant responsible for the PlayStation, Vaio, Xperia and Bravia product lines posted second-quarter financial results of a $198m (£122.5m) loss on $20.5bn revenue.
While still a substantial loss, the last quarter represents improvement on the two previous quarters, which had losses of $312m and $350m respectively.
Despite the loss, Sony managed to stick to its forecast of a $160m net profit for the financial year ending March, 2013.
Competition
Mounting competition from South Korea's LG and Samsung, Taiwan's HTC and China's Huawei and ZTE in the smartphone and tablet sectors are no doubt responsible in part for Japan's downfall.
With Huawei and ZTE able to offer Android smartphones far cheaper than their rivals, and Samsung launching products at various price ranges throughout the year, Sony has been caught off guard, with its Xperia products struggling to match the competition.
The falling price of televisions in key markets is also to blame, and while Panasonic and Sony are both looking to huge Ultra High Definition (previously known as 4K) screens, the £25,000 price of Sony's sole 84in model and lack of 4K content to watch on it, means it will be some time before the new technology turns a profit.
A strong yen - meaning Japanese goods are more expensive to buy - has also taken the edge off their competitiveness.
With Sony on track to make a small profit this year, Sharp - which is a direct competitor in several sectors - may also see the light at the end of the tunnel, but its restructuring efforts are some way behind those of Sony.
In the meantime, Samsung continues its massive growth, having shipped 57 million smartphones in the last quarter, twice that of Apple and 35 percent of all smartphone sold globally.
© Copyright IBTimes 2023. All rights reserved.