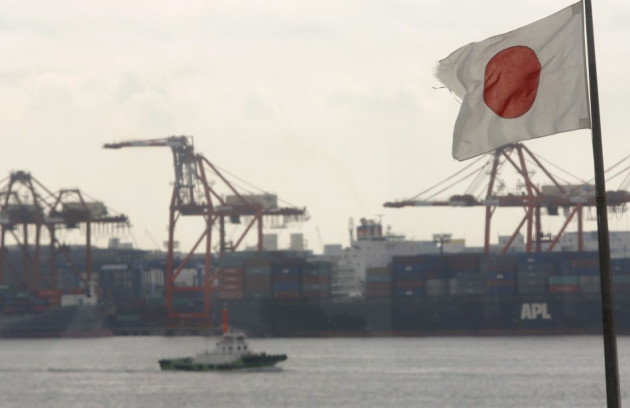 The Japanese economy contracted in the quarter ending September as the slump in global demand and disputes with China impacted the world's third largest economy.
Data from the country's Cabinet Office showed that the Gross Domestic Product (GDP) contracted 0.9 percent from July to September while dropping 3.5 percent on an annualised basis.
Weak external demand accounted for 0.7 percent of the quarterly contraction. Slowing global economy and the territorial disputes with China that sparked a boycott of Japanese goods in the Communist nation had pulled exports down 5 percent in the third quarter.
Private consumption slipped 0.5 percent. Capital expenditure fell 3.2 percent as firms held a negative outlook on weak external and internal markets.
The latest data follows a host of other weak economic indicators from the country, prompting concerns that Japan may be easing into recession.
According to a survey by Bloomberg, the economy may shrink further in the current quarter. Two consecutive quarters of economic contraction is commonly considered as an indicator of recession.
"The GDP data confirms that the economy has fallen into a recession," Tatsushi Shikano, senior economist at Mitsubishi UFJ Morgan Stanley Securities in Tokyo told Reuters. "It is set for a second straight quarter of contraction in the current quarter."
The figures are expected to pile more pressure on the Bank of Japan to initiate further monetary aiding measures. The central bank had boosted its asset purchase programme for the second straight month in October.
However, many analysts expect the BoJ to refrain from further measures as it meets in the coming week, although some speculate that the bank may consider a stimulus in December after a meeting of the US Federal Reserve.
Japanese Prime Minister Yoshihiko Noda told parliament that "the GDP figures were grim". He has vowed to speed up the government's efforts to boost the economy.