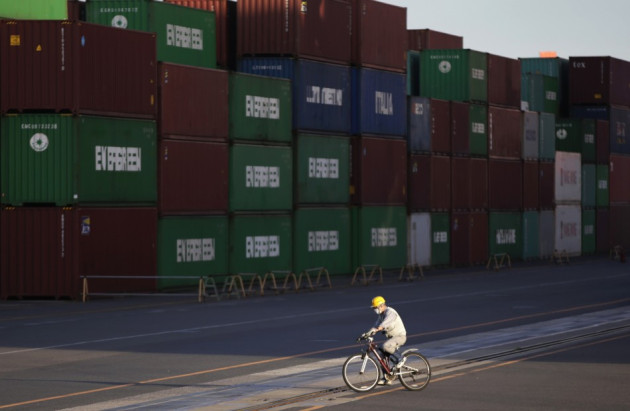 The Japanese government has cut its economic expectations for the first time in ten months following concerns about the continuing European debt crisis and global economic slowdown.
In its monthly economic report, the world's third largest economy noted that "further slowing down of overseas economies and sharp fluctuations in the financial and capital markets, under a high degree of uncertainty about the prospects of the Eurozone debt crisis, are downside risks of the Japanese economy".
Japan's export-oriented economy is under pressure as the recovery in major economies such as the US and China is not showing any upward momentum, coupled with fluctuations in the financial and capital markets.
"Europe's debt crisis is having the effect of a body blow to Japan's economy," Yoshimasa Maruyama, chief economist at Itochu Corp, told Bloomberg.
"Concerns over Japan's economic outlook will probably build pressure on the Bank of Japan (BOJ) to apply more monetary stimulus."
The report also said that exports are on a "weak tone" though corporate profits and business investments are picking up.
The government also lowered its economic assessment of overseas markets such as the US, Europe, China and Asia, with the exception of India.
While the employment scenario showed positive signs, certain serious issues still exist in other sectors such as weakening demand for Japanese goods in overseas markets, tough global competition and a strong yen.
The unemployment rate in the country had fallen 0.1 per cent in June, from 4.4 to 4.3 per cent.
The Cabinet Office pointed out that the risks of limited power supply and bad weather resulted in the negative impact of deflation on the economy.
Private consumption is on a moderate rise, but at a negative pace in August compared to the previous month.
"We used the word trend to show that the pace of increase is slowing. Car sales are levelling off after a rapid increase earlier this year. In addition, poor weather in June has hurt consumption of clothing, beverages and air-conditioners," a Cabinet Office official told Reuters.
The government will work closely with the Bank of Japan to control deflation which remains a serious challenge to the economy.
A broad range of policies targeting mobilisation of people, goods and money will be put in by 2013, to boost domestic consumption.