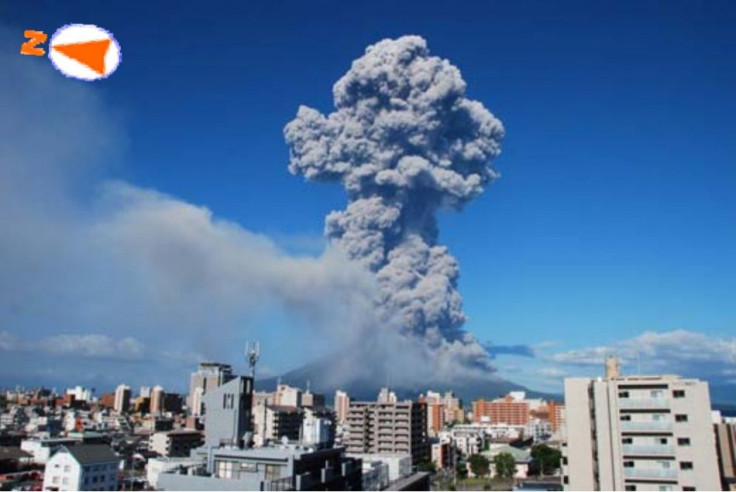 People living near Sakurajima Volcano, 31 miles from Sendai nuclear plant, have been told to evacuate the area after a government alert was raised to the second highest level. More than 800 tremors have been detected from the volcano, according to the Kagoshima Local Meteorological Observatory.
Around 77 residents were advised to evacuate the area, and 24 had done so by 3.50pm (local time) on 15 August, the Fire and Disaster Management Agency said in a statement. An official from the Japan Meteorological Agency said Sakurajima erupts almost constantly, but a larger eruption could be about to take place.
"The possibility for a large-scale eruption has become extremely high for Sakurajima," the agency announced, warning those who live nearby to exercise "strict caution" and be prepared for the possibility of an evacuation. "There is the danger that stones could rain down on areas near the mountain's base, so we are warning residents of those areas to be ready to evacuate if needed."
The 1914 eruption of Sakurajima was the most powerful in 20th-century Japan. Lava flows filled the narrow strait between the island and the mainland, turning it into a peninsula.
Sendai nuclear plant was the first nuclear reactor to be restarted after new safety rules following the 2011 Fukushima disaster. Its operator, Kyushu Electric Power Company, says that stress tests show it the reactor can withstand the impact of a 15m tsunami. The 2011 tsunami which devastated Japan reached more than 40m in height.
Last year, Mount Ontake in central Japan erupted unexpectedly, killing 63 people. Japan lies on the "Ring of Fire" band of fault lines in the Pacific and has more than 100 active volcanoes.