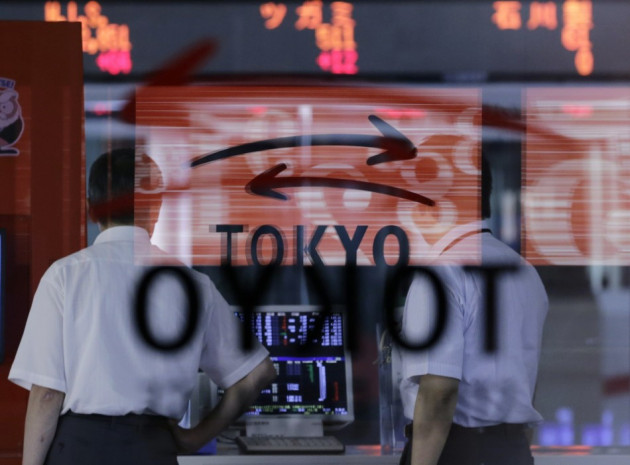 Japan's industrial production fell 1.2 percent in July amidst weaker global demand, according to a report from the Ministry of Trade, Economy and Industry.
The decrease is in sharp contrast to the 1.8 percent growth predicted by economists in a survey conducted by Dow Jones Newswires and Nikkei and a 0.4 percent increase in the previous month.
Electronic parts and devices, general machinery and precision instruments were the industries that mainly caused the decrease in output. Metal oxide semiconductor ICs, parts and accessories of steam turbines and active matrix liquid crystal displays were the commodities that spurred the downturn.
The report also showed that the shipments were down by 3.6 percent, sliding for the third consecutive month. Transport equipment, electronic parts and devices and general machinery are reported to be the industries that have led to the fall.
Inventories and the inventory ratio were up by 2.8 and 3.8 percent respectively mainly due to better performance in electronic parts and device, information and communication electronic equipment and electrical machinery industries.
Arjuna Mahendran of HSBC told the BBC that a matter of concern was falling Japanese exports to Europe as the latter battles a slowdown.
"That is really of concern because it means this manufacturing slowdown [in Japan], negative growth in the industrial sector, will continue for some time," he said.
The falling global demand and the government's plans to shut down car subsidies are affecting the exports from Japan. The report comes soon after the country lowered its economic expectations for the first time in 10 months on concerns of the European debt crisis and the global economic slowdown.
The ministry also released data from the Survey of Production Forecast in Manufacturing which showed that production is expected to increase 0.1 percent in August and 3.3 percent in September. But analysts are predicting a further decrease which would impact the country's economy as a whole.
"Looking ahead, Japan's economy will probably lose steam," Kohei Okazaki, an economist at Nomura Securities Co in Tokyo, told Bloomberg before the report.
"Overseas demand is slowing, affecting production and capital spending."