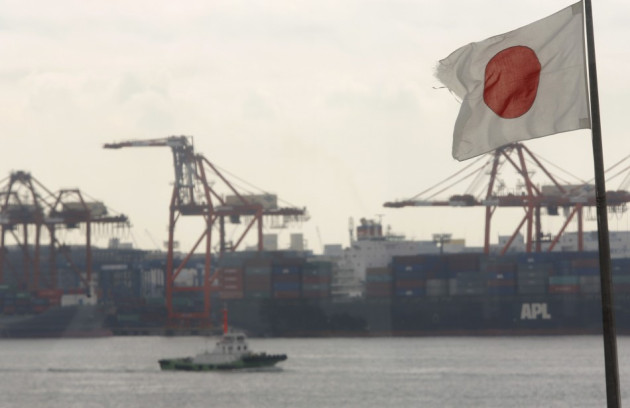 Japan's factory output gained for the first time in four months in October while its government announced a fresh stimulus package to boost the ailing economy.
According to Japan's Ministry of Economy, Trade and Industry, industrial production gained 1.8 percent from the previous month, beating forecasts of a 2.0 percent drop by Capital Economics after the global economic slump and territorial disputes with China hurt Japanese exports.
The October gains were mostly on the back of better performance from the electronics sector, a ministry official told reporters. Fabricated metals and transport equipment industries also added to the better figures.
The data cheered Japanese equity markets. The Nikkei opened 0.5 percent higher minutes after the figures were released.
The country's inflation rate also showed improvement, as the consumer price index, which excludes fresh food prices, remained flat both month-on-month and year-on-year. It is the first time since April that the figures have not fallen into the negative.
Although the figures are expected to boost sentiments on Japan's ailing economy, concerns on the sustainability of performance remain. Capital Economics analysts had earlier warned that "worse figures can be expected before the end of the year."
A survey of the manufacturing sector released with the latest data showed that output could drop 0.1 percent in November, but rise 7.5 percent in the next month.
Stimulus Ahead of Elections
After the release of the data, the Japanese government announced its latest monetary stimulus plan, the second such package in just over a month, as it attempts to assuage concerns ahead of the 16 December elections.
The latest package included spending plans worth 880.3 billion Yen ($10.74bn), almost twice the size of the previous stimulus. The amount would be spent to boost employment and aid small businesses.
The Cabinet Office expects the package to boost Japan's Gross Domestic Product (GDP) by 0.2 percent. GDP had shrunk 0.9 percent in the three months ending September from the previous quarter.
But the current package is smaller than the any of the government's stimulus plans implemented in the previous fiscal year, and analysts believe that the plan may have little practical benefit for the economy.
"The total size is not enough to really boost gross domestic product, especially for early next year," Junko Nishioka from RBS Japan Securities told the BBC.
"It is not enough to change the mood of business activity."
The announcement of the fresh package comes about two weeks after Prime Minister Yoshihiko Noda ordered more aids to boost the economy. The current opposition Liberal Democratic Party (LDP), which supports more monetary easing measures, is widely expected to take office after the upcoming elections.