Japan's PM Shinzo Abe re-elected with two-thirds majority: exit polls
Polling data predicts Japanese prime minister's re-elected by a landslide majority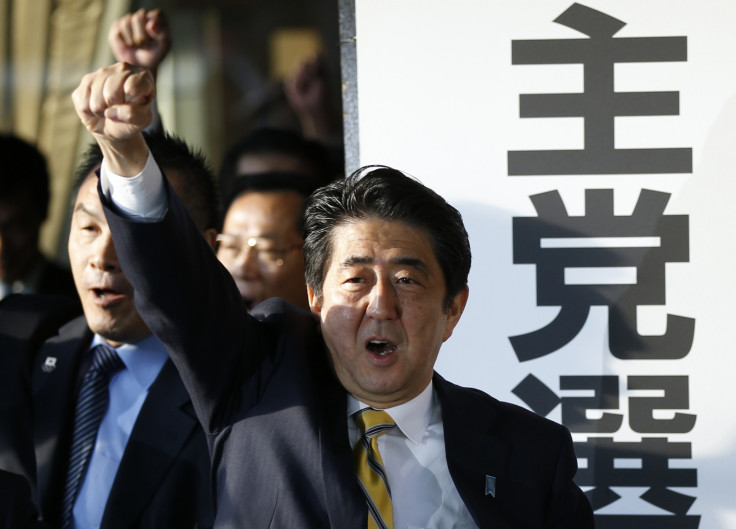 Japanese Prime Minister Shinzo Abe has been re-elected by a landslide majority on Sunday, with his ruling coalition securing a majority in the lower house, according to media exit polls.
The ruling Liberal Democratic Party easily retained its majority in the 475-seat House of Representatives, according to an AP report.
The conservative party has been in power for much of the post-World War II era, appeared to have fallen short of securing a two-thirds majority on their own, but may have done so together with their coalition partner, the Buddhist-backed Komei party.
"I think Mr. Abe is the only choice we have considering from what I heard and saw in the reports," Hiroshi Yamada said as he came out of a Tokyo polling station on Sunday.
Despite weakening popularity ratings, a recession and campaign finance scandals, the Liberal Democrats were virtually certain to triumph thanks to voter apathy and a weak opposition.
Tokyo's government said turnout in the city was lower than the last election two years ago, with 26% of voters showing up as of mid-afternoon, compared with nearly 32% as of that time in the previous lower house election in 2012. The final nationwide turnout in that election was a record-low 59.3 million people.
Abe took office two years ago promising to revive a stagnant economy and restore Japan's fading stature. Since then, share prices have risen and many companies have reported record profits. But the economic recovery has faltered in recent months, with the country returning to recession after a sales tax hike slowed demand among consumers and businesses.
Abe could use his victory to push through tough economic reforms, according to analysts.
The Prime Minister may also seek to change Japan's pacifist constitution to ease limits on the military. He has promised to amend the law to allow the Japanese military to engage in collective self-defence alongside allies who are threatened.
He called the snap election last month due to his decision to delay the scheduled sales tax hike by another 2% in next year, and stood firm on his economic policies dubbed "Abenomics".
"I promise to make Japan a country that can shine again at the centre of the world," he said in a recent campaign speech.
Japan is the third-largest economy in the world, according to the World Bank, but it has struggled in recent years, slipping back into recession in the second half of this year.
Abe has pledged to help more Japanese women enter and remain in employment by tightening anti-discrimination laws and setting employment targets.
Economists say an increase in sales tax from 5% to 8% in April knocked consumer spending and helped to halt growth.
© Copyright IBTimes 2023. All rights reserved.