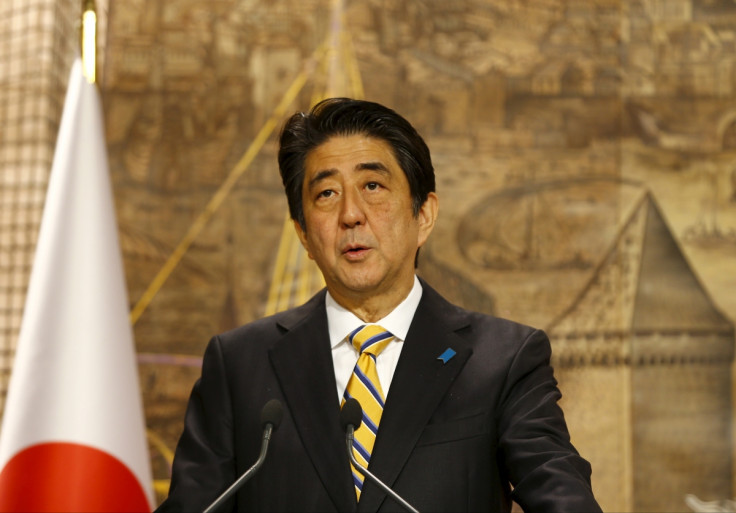 Japan is back in recession, according to data released by the government. The country's economy deteriorated more severely than expected in the third quarter, leading to a second consecutive three-month decline, fulfilling the technical definition of a recession.
In the July-September period, the Japanese economy shrank an annualised 0.8%, more than the anticipated 0.2% contraction. It is the fifth time in seven years that the country has slid into a recession.
Economics Minister Akira Amari described the economy's contraction as a temporary one and said the data does not reflect broadly improving fundamentals. "Weakness is apparent in some areas, but corporate profits are at record highs and the employment and wage environment is improving. The gentle recovery in the economy is continuing," he said.
The slowdown in China has been a big cause for the recession in Japan. The contraction in the world's second-largest economy has reduced demand for industrial equipment, construction machinery and other capital goods, much of which has been supplied by producers in Japan. Japan is also growing more slowly because of a shrinking workforce.
According to Japanese media reports, the government is also working on a potential stimulus programme worth about $29bn (£19.1bn,€27.1bn). Still, the outlook for the Japanese economy remains weak. Many analysts forecast only moderate growth in the current quarter because companies remain hesitant to invest record profits for fear of wage rises, underscoring the challenges Prime Minister Shinzo Abe faces in pulling Japan out of a rut.
Abe, who took office three years ago, introduced his so-called "Abenomics" program centered on aggressive stimulus by its central bank, Bank of Japan. This helped boost the stock market and checked the yen's rise, benefiting multinational companies like Toyota that earn a lot of their revenues outside the country. It has also helped in curbing persistent consumer-price deflation but has failed to lift incomes, spending and investment.
+