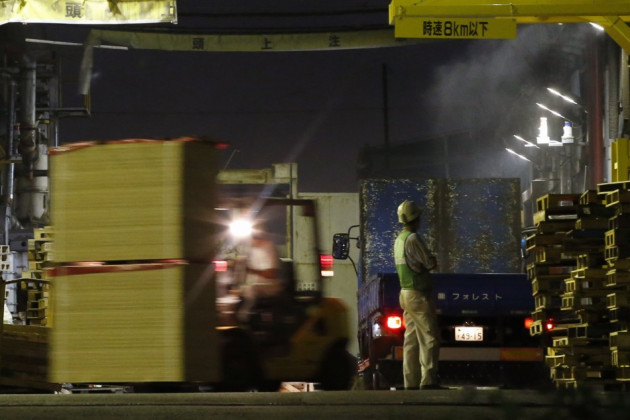 The business confidence of major Japanese manufacturing firms has fallen in the three months to September, as weak demand from China and Europe continues to impact the country's export sector.
According to the Bank of Japan's Tankan survey, which looks at business sentiments of enterprises, the index fell to -3 in September from -1 in June.
The data further confirms fears that the country's economy will remain weak for the rest of the financial year.
Bloomberg reported that the index was expected to be at -4, based on a survey of economists.
Falling demand in Europe and China, due to the economic slowdown is affecting Japan's export- driven economy.
The country's shipments to the eurozone had fallen 22.9 percent in August while those to China were down 9.9 percent.
Steel producers and manufacturing equipment companies posted the weakest outlook. Automobile firms were also down, fearing lower local demand as the government cut its subsidies for low emission cars.
The pessimistic outlook is also attributed to rising concerns over the country's territorial dispute with China. Major Japanese automobile makers had earlier announced plans to restrict operations in the Communist nation as demand for their goods fell.
"The details of the Tankan show that indexes for demand are weakening both domestically and overseas, reflecting the slowdown in the global economy and its impact on Japan," Hiroaki Muto, senior economist at Sumitomo Mitsui Asset Management in Tokyo, told Reuters.
"The Bank of Japan eased policy last month in part because they expect sentiment to worsen. I see them on hold this month, but they could move again in December to ease policy," he added.
BOJ's policy makers are expected to meet later this week.
In September, the BOJ had increased its asset purchase programme by 10tn Yen (£79.5bn) to 80tn Yen (£636bn). The total aid is close to one-fifth of the country's economy.
In spite of the weak outlook, major companies aim to raise their capital expenditure by 6.4% in the financial year ending 2013.