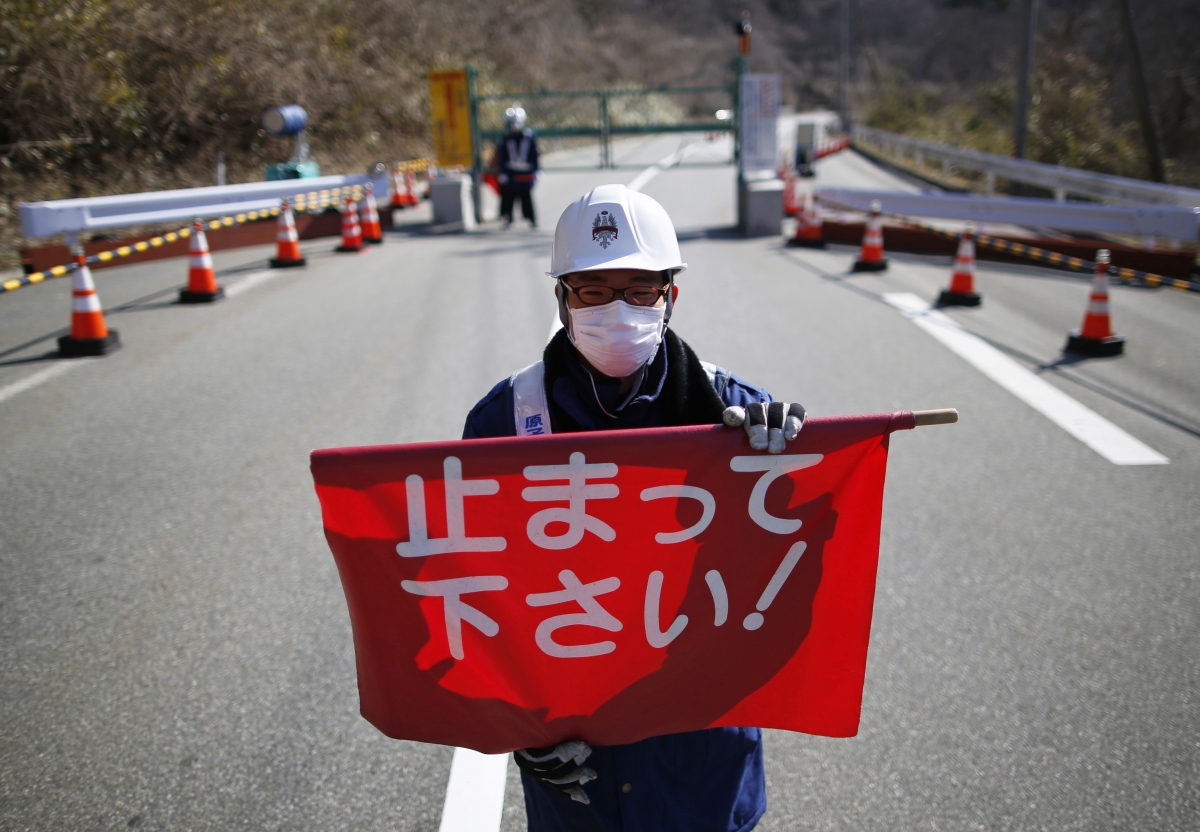 Japan's nuclear regulator has declared that two atomic reactors of the Sendai plant are safe enough to switch back on, marking a major step towards restarting atomic plants that were shut down after the 2011 Fukushima crisis.
Nuclear Regulatory Authority (NRA) officials said the Sendai plant in southern Kyushu had met new safety standards to guard against future natural disasters.
A month-long public consultation will now take place before the NRA issues a final decision.
The green signal is the first since Japan ushered in tougher safety guidelines last year. All Japan's 48 reactors are currently stopped, but prime minister Shinzo Abe has been pushing for restarts.
Prior to the 2011 accident, caused by a massive earthquake and tsunami, nuclear plants supplied about 30% of Japan's power.
"This is a very big step for the nuclear regulatory committee," NRA chairman Shunichi Tanaka told his colleagues at a meeting broadcast on the Internet.
Outside the venue, a small band of protesters at the public meeting derided the watchdog's officials as puppets of Japan's powerful nuclear industry. Widespread anti-nuclear sentiment is simmering in Japan more than three years after the Fukushima power plant was crippled following an earthquake and tsunami in the worst atomic disaster since Chernobyl.
Japan lies in one of the world's most seismically active areas and is regularly hit by powerful earthquakes.
The NRA's review comes just days after the election of an anti-nuclear politician opposed to Tokyo's plans of restarting the reactors.
Former parliamentarian Taizo Mikazuki, 43, won an election recently to become governor of Shiga prefecture, beating a candidate backed by Abe's ruling Liberal Democratic Party. The prefecture in western Japan borders Fukui, home to 13 idle reactors. Mikazuki has demanded that the central government get his approval before any reactor restarts over the border in Fukui.
Worries about whether Japan's nuclear plants can withstand another disaster came into focus at the weekend as an earthquake struck near the crippled Fukushima nuclear site. No major damage was reported, but seismologists said the quake was an aftershock of the tremor that sparked 2011's deadly tsunami, and warned of more to come.
A 9.0-magnitude earthquake in March 2011 triggered a tsunami that hit Japan's Pacific coastline, leaving about 18,000 dead or still missing. The huge waves swamped the Fukushima plant, sending three of its reactors into meltdown and spewing radioactive material across the adjacent farming region.
As recently as in February this year, large amount of radioactive water had leaked into the ground from a holding tank at Japan's troubled Fukushima Daiichi nuclear power plant. The Tokyo Electric Power Company (TEPCO) has been storing the enormous volumes of water contaminated at the site in a steadily growing collection of containers. Late last year, around 330 tons of the highly radioactive water found its way to the Pacific Ocean, causing concern worldwide.
Good news for Uranium?
Meanwhile, one of the after-effects of the NRA's announcement is that Uranium may rebound from its lowest prices in nine years, on hopes of a potential increase in its consumption.
A resumption of plants may boost uranium prices that slid after the 2011 disaster in Fukushima, said Cantor Fitzgerald LP, a New York-based broker. Uranium has fallen about 60% since the meltdown, reducing demand as supply swelled.