Another week, and yet more transfer speculation linking Chelsea to the world's most coveted players. This week the papers are linking us with German winger Marco Reus, and while I'm sure many Chelsea fans would love to see him down at the Bridge, I just don't see it happening. Players of his calibre tend not to move in January, and Jose's got enough going forward. If he signs anyone, it'll be a more defensive-minded player.
To be honest, I think the boss is more likely to sell than buy in January. He did it last winter, when Juan Mata was sold to Manchester United, and he won't be scared to do it again.
Of all Chelsea's current squad, I'd suggest Petr Cech is the most likely to leave; you can only play one goalkeeper at any one time and, unfortunately for him, Thibaut Courtois has come through and made the position his own. Courtois is the future, and I can see Cech, who has hardly played at all this season, moving on for regular playing time.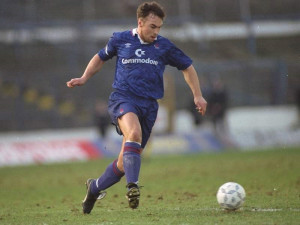 Where could Cech go? Well Arsenal have been mentioned in some quarters, and I think that move makes a lot of sense. When Jose first joined Chelsea, back in 2004, he'd never have dreamed of selling a top player to Arsenal, because they were genuine rivals at the time. But nowadays [and I know I'm going to get pelters from Arsenal fans for saying this] the two clubs are at completely different levels.
Arsenal aren't competing with Chelsea any more. They live in the Premier League's top four, but seem to have given up challenging for the title. Jose will know that, and he'll also know he can get good money out of them for Cech. Last year he sold Mata to United because they were struggling, and because Mata didn't fit into his system; he wasn't strong or versatile enough to be a Mourinho player. Jose knew United weren't competing with Chelsea at that particular time, so he was happy to give them Mata. You can see something similar happening with Cech.
By signing for Arsenal, Cech could stay in London and he'd get regular playing time at a big club, albeit a club which no longer competes for the biggest prizes. Everyone knows that Arsenal need an experienced goalkeeper, and I can see Wenger making a move. Liverpool are also in the market for a keeper, because Mignolet's simply not up to it. But if I was Cech I wouldn't go anywhere near Anfield; Suarez has gone, Gerrard is aging and the team has taken several steps backwards this season.
Would Cech be a good signing for Arsenal? Absolutely. He'd be a fantastic buy for them, even if Wenger had to fork out £10m. The lad could play for another six years; he is incredibly professional, dedicated, and an absolute winner. You can see it on the training ground – he ruthlessly works his body and is in fantastic shape. You saw what van der Sar did at united, and Cech could match that longevity.
Whatever happens in January, Chelsea fans owe Petr Cech an enormous debt of gratitude. He's Chelsea's best-ever goalkeeper, without question. No-one else even comes close. Courtois has potential, huge potential, but he'll have to keep performing at the top level for 10 years to get anywhere near Cech. A true Stamford Bridge legend.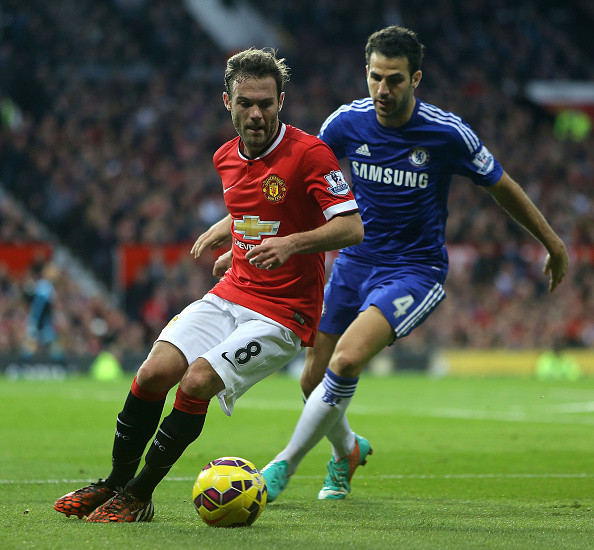 Amazing business
Talking about player sales, I can't imagine there's a club in world football which has done better business than Chelsea in the last 12 months. Just look at the money they've brought in; £50m for David Luiz, £37m for Mata, £28m for Lukaku, £18m for De Bruyne, and £7m for Ba. That's £140m for five fringe players. And they've got rid of Torres, who was sucking the life out of the club on £175,000 a week. Amazing.
That income has been supplemented by all the young players who have left in recent years. I know some Chelsea fans would like to see the young players get more of a chance, but you've got to be good enough to earn that chance, and the money Chelsea get for those lads is crucial. It's a bit like a salmon farm at Cobham; Chelsea bring the players in for little or no money, they develop them, and then sell the players on at a profit.
Lukaku is a classic example. Yes Chelsea paid £18m for him, which is hardly peanuts, but they ended up selling him for £28m, which pretty much paid for Diego Costa. A £10m profit on a player who never cracked the first team is top, top business. Jose Mourinho is great in so many areas, but he's an absolute genius when it comes to selling players.
Long-term, Chelsea have got to keep up this strategy if they're going to get round the Financial Fair Play restrictions. Stamford Bridge isn't one of the biggest grounds in world football, so they're relying on the genius of the manager, backed up by shrewd scouting and boardroom negotiation, to carrying on competing with the very biggest clubs.
It's impossible to argue that Chelsea haven't developed hugely since Roman Abramovich bought the club 11 years ago. Peter Kenyon and Ron Gourlay have done an amazing job on the commercial side and the latest profit figures reflect the club's strength, off the pitch as well as on it. But in my mind they are still some way off the big three superpowers of world football: Barcelona, Real Madrid, and Manchester United [Liverpool fans might argue that it's a big four, but they've been in the wilderness for far too long in my opinion].
Will Chelsea ever match those three giants in terms of brand recognition and commercial power? Well they've got to start by expanding Stamford Bridge, without sacrificing their on-field success. To be honest I don't see Chelsea becoming a bona fide superpower in my lifetime, but they're certainly doing all the right things at the moment.
Jason presents the popular Sports Bar radio show on TalkSPORT, and you can find out more about his work with the station here.
He also commentates on Chelsea games for Chelsea TV, working with fellow IBT columnist David Chidgey, and is a prolific member of the Twitterverse.