Jason Cundy played for Chelsea and Tottenham Hotspur during his playing career, and now regularly commentates on games at Stamford Bridge.
In his latest column for IBT, he gives his views on Chelsea's likely strategy for the January transfer window.

The January transfer window's coming up fast, and fans up and down the country are starting to talk about who their club should sign. I can't see too many arriving at Stamford Bridge, simply because Chelsea are doing so well and the squad is so strong. My fellow IBT columnist David Chidgey has already asked whether Jose Mourinho has the perfect squad, and while it may not be perfect yet, it's certainly getting there.
In fact, for me, there's only one player in the Premier League who could make Chelsea better. And, unfortunately, we won't get him. That player is Alexis Sanchez.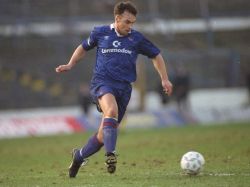 You can throw other names into the hat, of course, but I can't see anyone else in our league who would make Jose's team stronger. Yes you can talk about Aguero, but, for me, it's a toss-up between him and Costa. You can talk about players like Ozil and Rooney, but Oscar's really upped his game this season, in terms of both goals and assists, and I wouldn't swap him for either of those two.
Angel Di Maria had a good start for Manchester United, but he's faded a bit in the last few games. For me, he's still not adjusted yet, and he's got an awful lot to learn. I'd certainly still go Hazard over Di Maria, every day of the week.
Sanchez, however, would improve Chelsea in an area where they haven't got an outstanding performer week in and week out. William, Ramires and Schurrle have all been tried on the right this season, but no-one's nailed down the spot, suggesting the manager has concerns about all of them.
Sanchez is the sort of player who's perfect for Chelsea. As well as his pace, he's blessed with a really powerful physique, and that has allowed him to settle into the Premier League q uickly. And he's got that will to win – you saw that against Swansea, when Arsenal were chasing the game. He's every inch a Mourinho player.
But there's no chance of Wenger selling to us, certainly not in January, so perhaps it's time to stop dreaming and put the fantasy football away for a while!
Saint Diego
So, back to what will actually happen in the January window. Well, I reckon we might see Cech go out and a new reserve keeper replace him. And, if Diego Costa picks up a long-term injury, we might go in for a striker. But let's hope that doesn't happen, because Costa has been amazing for us.
The guy is ruthless, simple as. Look at the Liverpool game – he targeted Skrtel, picked a fight with him and just bashed him up. That's the sort of player Costa is; he battles, he's a bruiser. It's not just about goalscoring, it's about leading the line, and Costa is brilliant at that.
He's one booking from a suspension, but he's going to get bookings. That's just part of his game. But he scores goals as well. The goal was a striker in form – he could have smashed it into the crowd, but instead he placed it. Pure quality.
How does he compare with Drogba? Well they're slightly different players. Drogba runs the channels, he's bigger, but Costa's ability to receive the ball to feet is better than Drogba, his movement around the box is slightly better.
He probably won't get up there with the likes of Rooney and Torres as a Premier League legend, he's a bit too advanced in his career for that, but Chelsea have bought the finished article. He's not someone who's learning, making mistakes, Chelsea have bought a proven goalscorer. He's perfect for the Premier League, just as Sanchez is proving to be at Arsenal.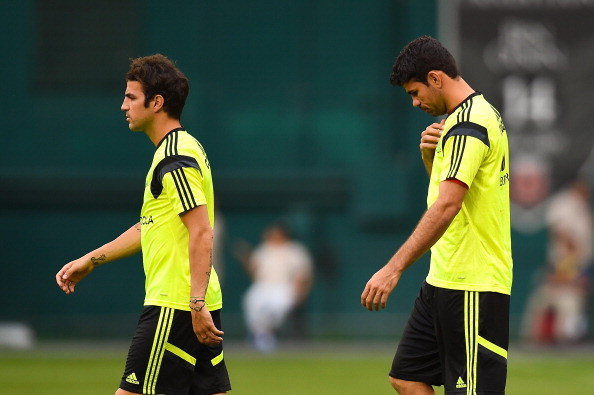 Weak links
There aren't too many weak links to address in January; Jose bought really well in the summer and the squad is really well-balanced. It's hard to find a chink in the armour.
If I was being really picky, I'd say that, at time, Cesc Fabregas can be vulnerable defensively. He's not the quickest and his positioning can be exposed when the other team have the ball. That happened a couple of times against Liverpool.
How do you solve that problem? Well, Chelsea can play with two holding midfielders when they come up against top teams away from home in the Champions League. Otherwise, I expect Jose to handle it; he'll make sure Matic and Fabregas stay tight with each other and don't get pulled apart, as happened in the Liverpool game.
At the end of the day, Fabregas's positioning is no more of a weakness than, say, John Terry's pace in a one v one: every team has little things like that, even the strongest ones, but the best managers find a way of hiding them. Jose belongs in that category and I'm sure he'll sort it out.
Jason presents the popular Sports Bar radio show on TalkSPORT, and you can find out more about his work with the station here.
He also commentates on Chelsea games for Chelsea TV, working with fellow IBT columnist David Chidgey, and is a prolific member of the Twitterverse.