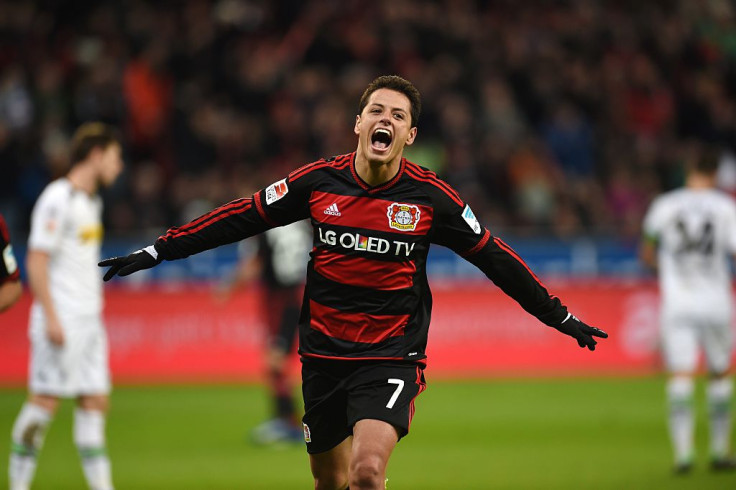 Javier Hernandez thinks he could have become a "star" at Manchester United if it was not for Louis van Gaal. The Mexican striker fell down the pecking order under the Dutchman, who loaned him to Real Madrid and then sold him for a reported fee of £7.3m ($10.5m) the following season to Bayer Leverkusen.
The 28-year-old striker won the Premier League during his first season at Old Trafford and thinks he could have gone on to become a star player for the Red Devils if he had been given the opportunity.
"If I'd had more chances at United or Real, I'd probably have been 'the star' there as well – we'll never know. I didn't have the chance," the ex-United striker said, according to Sky Sports. "I never had the chance to play 20 games in a row so people could say: 'He's a good player who should stay' or 'He can't be the star – he's not a good player.'"
Last year, van Gaal admitted he may have sold Hernandez prematurely. "I don't believe too much in competition. I believe in trust and confidence," he said of Hernandez, who left United in 2015. "Maybe that is wrong but I have done it all my life as a manager. I give trust to the players."
Hernandez has been a huge success in Germany, scoring more than 20 goals and winning the Bundesliga Player of the Month award three times. His outstanding form has even seen him linked with a big-money move back to the Premier League, with Arsenal among those rumoured to be interested in his services.