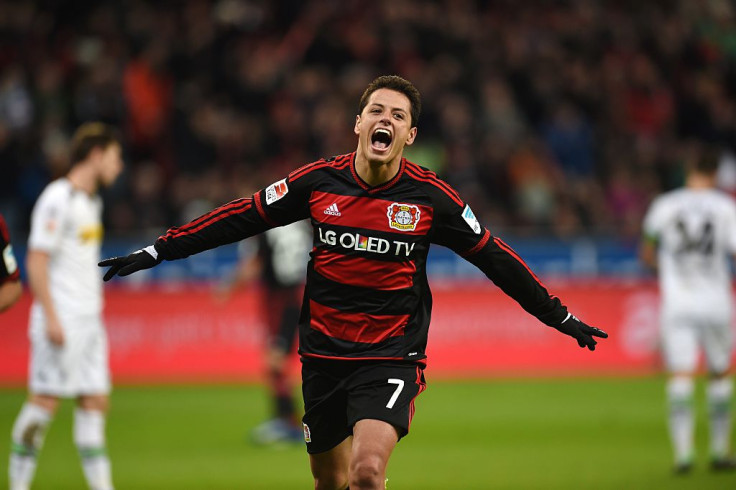 Liverpool have identified Javier Hernandez as the player to alleviate their concerns up front, with Jurgen Klopp looking to revamp the Reds\' forward line in the summer. The Reds have struggled to score goals for the entirety of this season and Daniel Sturridge\'s absence has not helped matters in the very least.
The Times reports that the Reds have maintained their interest in the striker for a long time and had tried to persuade the Mexican to join them at Anfield in 2014 from Manchester United. However, the player turned down the opportunity keeping in mind the fierce rivalry between the two teams, which would have put a massive dent to his reputation in England.
Hernandez moved out of Old Trafford last summer and has made good use of the opportunities afforded to him, scoring 19 goals in his last 23 appearances, including five goals in the group stages of the Champions League. Liverpool had tried to push for a deal this month but were categorically warned of a transfer, with Bayer willing to hold on to their prized possession till at least the end of the season.
The fee is likely to be in excess of £20m ($28m) next summer but with increased revenue in the form of more TV money owing to a new deal with BT Sport and Sky Sports, the Reds are likely to push for the transfer and hope to sign the player amid interest from other clubs. They have already spent a massive amount for attack-minded players by the likes of Roberto Firmino, Christian Benteke and Divock Origi last summer, all of whom have failed to deliver consistently thus far.
Klopp is also interested in signing Shakhtar Donetsk midfielder Alex Teixeira but suffered a major setback in the department, with the Ukranian club unwilling to come down on their valuation of the player. The Reds have reportedly submitted a £28m bid for the Brazilian but have been told that he will not be available at that price.