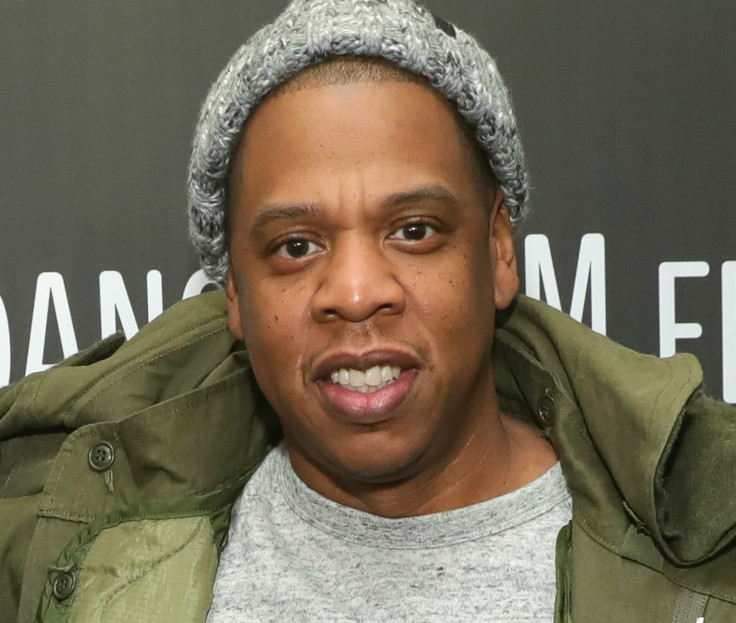 Jay Z left the sunny shores of California for even sunnier climes in Jamaica last weekend (10 June). The US rapper met up with Damian Marley to record new music but the trip has prompted rumours that his wife, Beyonce, has already given birth to their twins.
After touching down on the Caribbean island, Jay Z, 47, headed to Bob Marley's iconic Tuff Gong recording studio where he met with the late reggae star's son Damian and acclaimed Jamaican cricketer Marlon Samuels.
Showing off his trademark sense of humour, the 99 Problems rapper was heard in video footage telling Samuels that he "can't be taking pictures with bums, you nice right?" before posing for the snap.
Damian, 38, confirmed that he and the rapper recorded new tracks that are likely to appear on Jay Z's long-awaited 13th album.
The Welcome To Jamrock singer told Billboard after the visit: "We did some work in the studio recently and he wanted to come to Jamaica to get a tour of the place. He's been to Jamaica before, but never Kingston.
He continued: "So he wanted to come down to Kingston and asked us if we could have been there to show him around and give him a tour musically, in terms of our history in Kingston.
"Well, I did some work with him for some stuff that he's working on. I'm not really sure of the details of his project in that sense, but we worked on some music together. I've been a fan of his music since he came out. We've never done any musical work together. So that was a joy to finally work together musically."
Some fans were surprised that Jay Z would leave the country with a pregnant Beyonce expected to give birth any day now. One commented: "Wtf is Jay Z in Jamaica?! Beyoncé is either in her finals weeks of pregnancy or already gave birth, either way he shouldn't BE THERE."
Another revealed: "So apparently one of Beyoncé's cousin posted on ig with baby girl and baby boy emojis in the caption, but they deleted it."
Beyonce, 35, has been mostly silent on social media since hosting her baby shower, dubbed the Carter Push Party, in May. Aside from the new additions to the family, the power couple have other news to celebrate with Beyonce named the highest-paid female celebrity by Forbes.