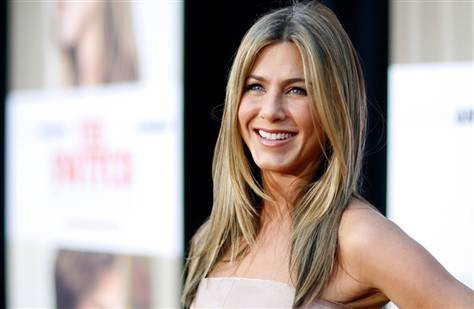 Hollywood couple Jennifer Aniston and Justin Theroux have reportedly put their "wedding on hold".
Aniston and Theroux who announced their engagement in August 2012 after dating for 15 months, have reportedly no plans to get married soon as she is feeling ''extremely insecure'' about their future together.
According to Radar Online, Theroux asked the Friends actress to come to New York City to celebrate her 45th birthday on 11 February, but she declined because of the cold weather.
"Justin asked Jen to come to New York City but she declined, citing the cold weather. She wanted to be in sunny Southern California with her friends," an insider told the website. "It's absolutely indicative of the status of Jen and Justin's relationship. There is absolutely no wedding talk or planning going on. Publicly the couple is saying it's because they are just too busy with work, but if they wanted to get married, it would happen."
Theroux attended the funeral of his close pal Philip Seymour Hoffman alone.
"The fact that Jen didn't go to New York for Philip Seymour Hoffman's funeral and to comfort Justin is another sign that their relationship is in trouble. Remember, Jen and Philip were in the movie Along Came Polly together in 2004, and they were friends," the source revealed. "Her camp said Jen couldn't go because of ongoing talks for her to be in an upcoming independent movie….Jen's agent was brokering the deal, she wasn't required to stay in Los Angeles."
"The relationship is definitely at an impasse...either it's going to fizzle out, which seems likely, or they get married. Jen is extremely insecure and very needy....Justin is the opposite, very laid back and low maintenance," the insider added.
However, the We're the Millers actress previously admitted she was in no hurry to get married.
"We just want to do it when it's perfect, and we're not rushed, and no one is rushing from a job or rushing to a job," she said.