Jennifer Aniston Talks 'Wanderlust' Nudity and Justin Theroux Break-Dances for DeGeneres [VIDEO]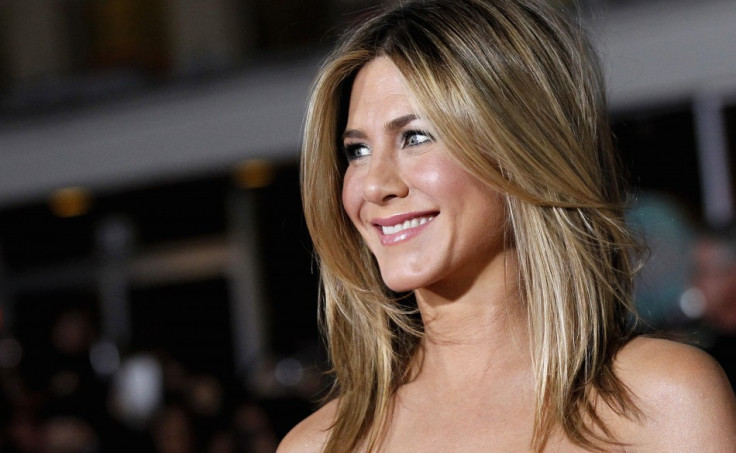 Jennifer Aniston and co-star Paul Rudd spoke about their new film, "Wanderlust", Aniston's much-talked about nude scenes and her rumoured boyfriend Justin Theroux, in an interview to MTV First on Wednesday.
When questioned on the nude scenes, Aniston said they weren't a big deal and insisted that most of the talk was just sensational. She added that going nude depended on how much significance it had in the film.
"I think it depends on what the movie is. It felt like it would be gratuitous to do that in a movie like this and it would be more distracting from the movie and what was happening to the character," MTV News quoted her as saying.
Justin Theroux also co-stars in "Wanderlust". While talking about him Aniston said Justin was completely different from the hippie character he plays in the film.
"We were at the camera test and I did not recognize him because he's usually in leather and tight black jeans and black boots and he has this very specific look that, since I've known him, he's always had. But that's sort of what's so great [about him]," she explained. She added that Justin's ability to change from his real-life look and personality was what really made him stand-out.
Aniston's other co-star in the film, Paul Rudd, also agreed with her assessment of Justin, saying he was smart and a man of subtlety.
Incidentally, Justin Theroux, who recently appeared on the "Ellen DeGeneres Show", revealed that Jennifer Aniston had been obsessed with his break-dance and often asks him to perform.
"Ever since she saw "Zoolander" she's been obsessed with making me break-dance. Literally obsessed," Justin told DeGeneres.
Justin also revealed he wouldn't get down to break-dance without "a very particular pair of shoes that I break-dance in." Little did he know DeGeneres already had the shoes (Aniston thoughtfully sent those ahead). Justin then agreed to do a little impromptu break-dancing!
The show will be aired on Thursday, while "Wanderlust" will hit theaters on Friday.
Check out the video of Justin break-dancing here...
© Copyright IBTimes 2023. All rights reserved.