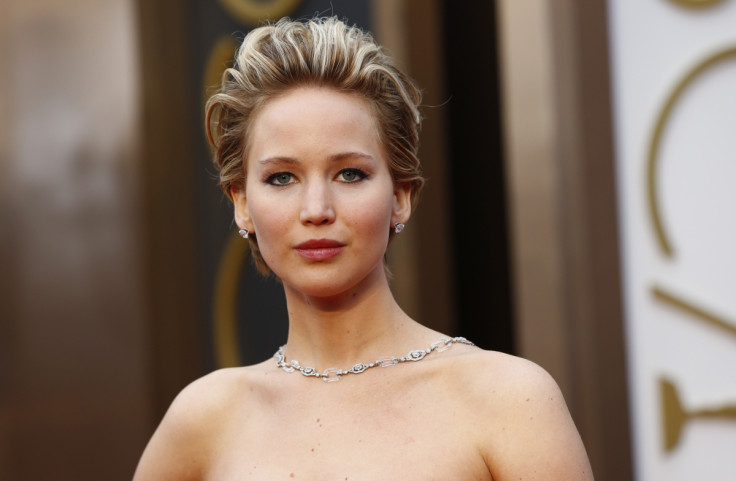 Hunger Games star Jennifer Lawrence is flipping the bird to the hackers responsible for leaking her nude photos by baring all.
The 24-year-old actress has stripped down to her birthday suit to pose for the March issue of Vanity Fair magazine.
In the risque spread, Lawrence lies on her stomach with her legs bent at the knees while a Colombian red-tailed boa constrictor slithers over her back to protect her modesty. The fierce spread is pulled off thanks to the exotic backdrop and Lawrence's smoky eyes and sultry gaze.
The shoot, captured by renowned fashion photographer Patrick Demarchelier in July, pays homage to Richard Avedon's 1981 Vogue portrait of Nastassja Kinski, the publication notes.
"Jennifer has the perfect combination of strength, sexuality, and humour, and, above all, tomboy to pull this off," Vanity Fair's fashion and style director Jessica Diehl said of the striking shot.
Apparently the actress "only became uncomfortable when the snake took a fancy to her neck".
Lawrence, who was the biggest victim of last summer's celebrity nude photo leak, appears to have got her mojo back following what she described as a "sex crime".
In August, scores of intimate images showing her in various states of undress first surfaced on 4chan and Reddit and quickly went viral via social media.
"It is a sexual violation. It's disgusting. The law needs to be changed, and we need to change," she previously told Vanity Fair.
"Just because I'm a public figure, just because I'm an actress, does not mean that I asked for this. It does not mean that it comes with the territory."
"It's my body and it should be my choice, and the fact that it is not my choice is absolutely disgusting. I can't believe that we even live in that kind of world. "
Kate Upton, Kirsten Dunst, Rihanna and Gabrielle Union were also among the long list of female celebrities targeted in what has become known as The Fappening.