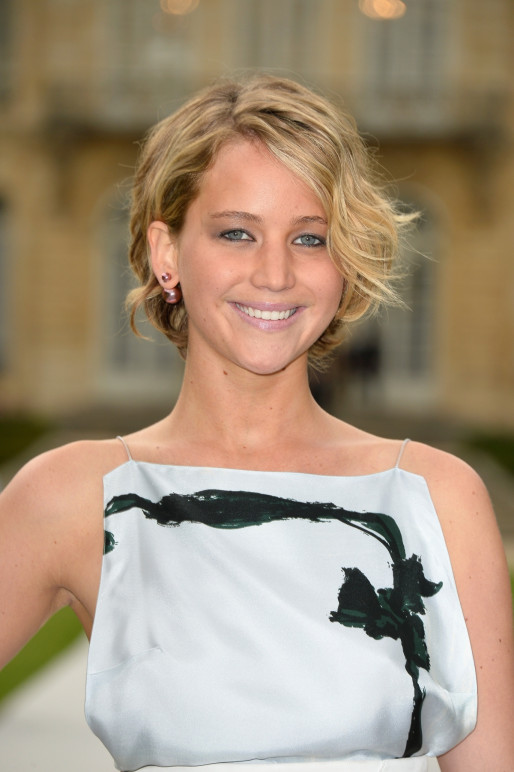 Kim Kardashian may have broken the internet this year but it was Jennifer Lawrence that dominated cyberspace, Google has revealed.
The search engine has crowned the Hunger Games star its most searched celebrity of 2014.
Lawrence, who was the biggest victim of this summer's celebrity nude photo leak, beat some of Tinseltown's heavyweights to snag the top spot.
Although the 24-year-old star did see a huge spike in traffic because of that leak, starring in two major movie franchises (The Hunger Games and X-Men) also helped propel her to the top of Google's list.
Coming a cool second was Kardashian, who became a trending topic thanks to her big fat Italian wedding, her controversial Vogue cover and her recent #BreakTheInternet full frontal shoot for Paper magazine.
In third place on the list was Julie Gayet. The relatively unknown French actress made a splash this year because of her alleged affair with French President Francois Hollande.
Other stars that made it into the top 10 included Amal Alamuddin, the human rights lawyer who married George Clooney, and Matthew McConaughey who won the best actor Oscar for his stunning portrayal of Ron Woodroof in Dallas Buyers Club.
Google UK's Stephen Rosenthal said: "Google's Year in Search gives us the best snapshot of what moved, inspired, shocked and intrigued us in 2014. With so many of us now having multiple computers, phones and tablets immediately to hand, these results are the most accurate and comprehensive collection of what the UK's been talking about this year."
Google Most Searched Celebrities 2014 Top 10 List
Jennifer Lawrence
Kim Kardashian
Julie Gayet
Tracy Morgan
Renee Zellweger
Jared Leto
Lorde
Matthew McConaughey
Amal Alamuddin
Donald Sterling