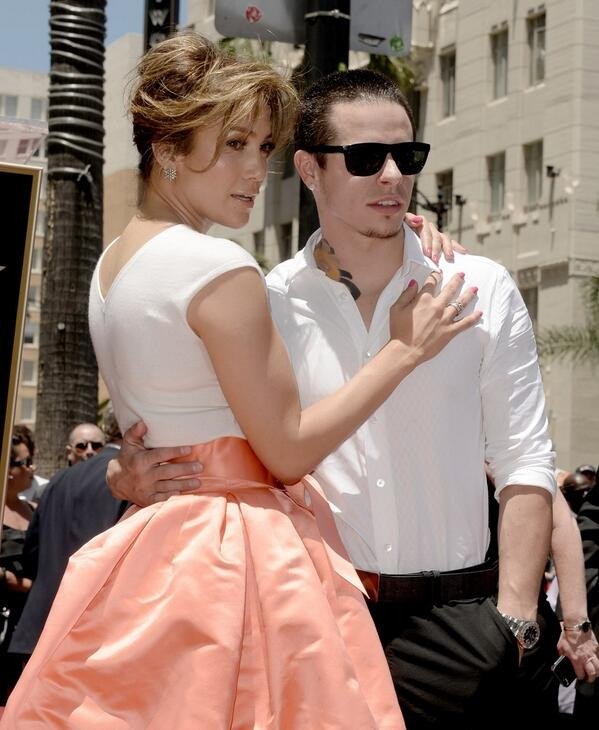 Pop star Jennifer Lopez has reportedly called time on her two-and-a half year romance with toyboy Casper Smart, over claims he flirted with two transsexual models on Instagram.
The Hit the Floor hitmaker singer was allegedly left fuming after models Sofie Vissa and Xristina Marie told the world about their intimate conversations with Smart via US Gossip site The Dirty.
Although Lopez has yet to announce the split, she hinted that she is now single when she performed her first concert in her hometown of The Bronx without her 27-year-old beau.
The 44-year-old singer was spotted partying with rapper T.I. and her mum Guadalupe and sister Lynda.
"The relationship is all but over," a source told RadarOnline.
The pair is said to have had blazing rows over the lurid allegations, with Lopez blasting Smart for embarrassing her.
"Jennifer has been embarrassed by him yet again," a friend of Lopez told RadarOnline. "He was not invited to accompany her to New York."
In 2012, the couple, who started dating just four months after Lopez and then-husband Marc Anthony announced the end of their seven-year marriage, were hit by rumours that Smart was gay.
After a dancer that he once worked with claimed he dated men, Lopez claimed that the comments were "born from envy and jealousy."