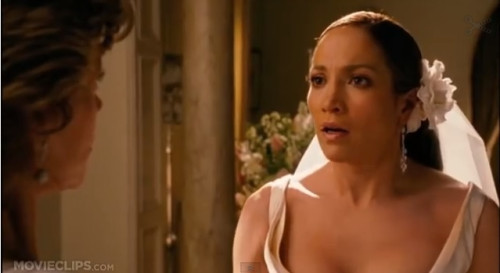 Glance over anyone's movie collection and you are likely to see films that are crimes against cinema.
But one US woman has been jailed for a VHS she had in hers.
Comedy fan Kayla Michelle Finley, from South Carolina, was locked up for 24 hours after it was discovered she had not returned the Jennifer Lopez flop Monster-in-Law.
Finley had gone to her local police force to report another crime but little did she know that the 2005 film, described by critics as a "mess" and "unbearbale", was about to land her behind bars.
While recording Finley's complaint, officers discovered there was a warrant out for her arrest, for failing to return Monster-In-Law to a video rental store for nine years.
The movie, which also stars Hollywood legend Jane Fonda, revolves around Charlotte (Lopez), who is reduced to an endless string of disastrous blind dates, until she meets the perfect man, Kevin. Unfortunately, his merciless mother (Fonda) forces her out of her way to destroy their relationship.
What the critics said:

"It's nice to see Jane Fonda back on screen. One just wishes it were in a better picture."

"A banal and lukewarm slice of romantic comedy and family histrionics."

"This really plays a like a really bad sitcom from forty years ago."

"In a movie about diva-to-diva warfare, each diva is miscast."
Authorites said reminders were sent to her but Finley has said she will fight.
She said: "It's obvious that Pickens County has nothing better to do."