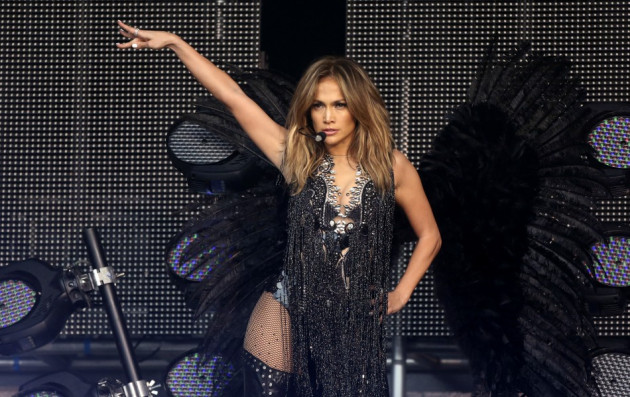 Hollywood star Jennifer Lopez is in trouble after performing at a private event in Turkmenistan. The 43-year-old singer/actress is believed to have sung at the birthday celebrations of the country's president, Gurbanguly Berdymukhamedov.
Lopez has been criticised by for her role in appearing to promote a country accused of human rights violations. The Central Asian country has been described by Human Rights Watch as "one of the world's most repressive countries" and in a note on the country's policies, the organisation had this to say:
"The country is virtually closed to independent scrutiny. Media and religious freedoms are subject to draconian restrictions, and human rights defenders and other activists face the constant threat of government reprisal. The authorities continue to use imprisonment as a tool for political retaliation and to restrict peoples' right to travel freely."
However, the Latino star's representatives claim they were unaware of the country's poor track record in these matters. According to the Guardian, a statement on the singer's behalf said she had been invited by the China National Petroleum Corporation for a "private, corporate event for local executives.
The statement specifically says, "This was not a government sponsored event or political in nature... had there been knowledge of human right issues of any kind, Jennifer would not have attended."
The major problem with JLo's concert, apart from the actual fact of her performing in the country, is the fact she delivered a personal birthday greeting to Berdymukhamedov. The Guardian's report quotes JLo: ""It was our pleasure. And we wish you the very happiest birthday."
In response, as part of their statement, the singer's representatives said the request to wish the president was a "last minute request" which was not stipulated in her contract. The wish, they added, was "graciously" granted.
Check out a video of Jennifer Lopez's Happy Birthday performance for Turkmenistan president Gurbanguly Berdymukhamedov
[Video Courtesy:YouTube/WorldNews85]