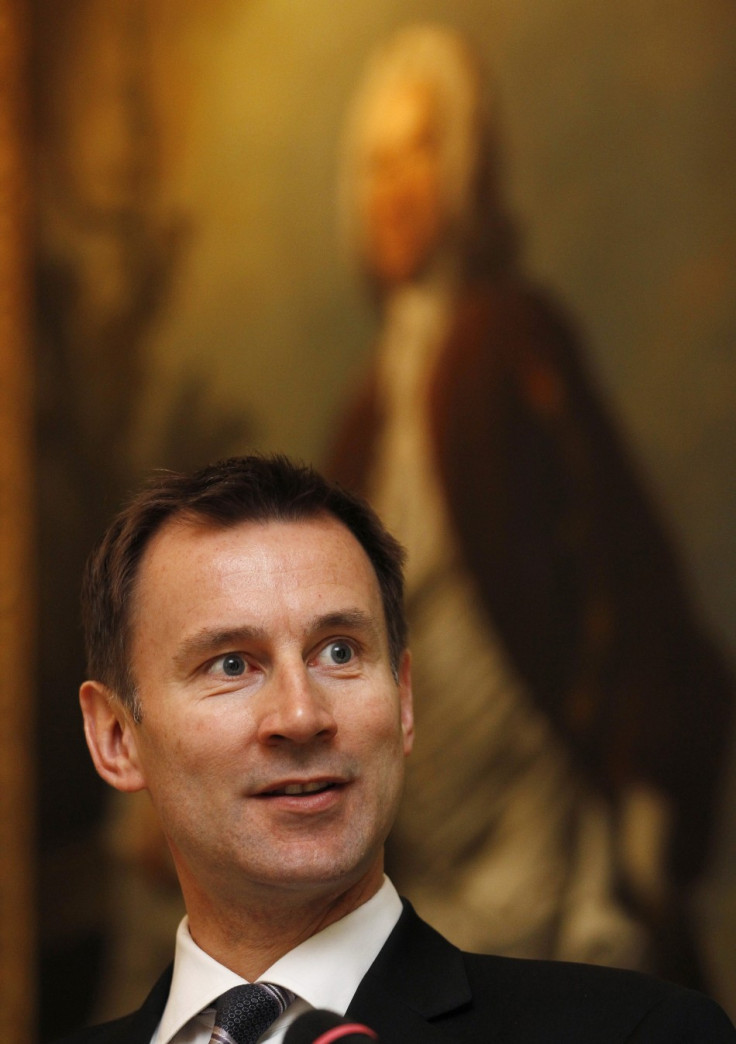 The culture secretary, Jeremy Hunt, has ruled out introducing a new privacy law to deal with issues around superinjunctions and gagging orders, following a meeting with the justice secretary, Ken Clarke, on Thursday - The Guardian reports.
Hunt admitted the current situation, with a number of gagging orders granted to footballers, celebrities and prominent public figures being exposed on Twitter, was "bordering on farce".
However, after meeting Clarke on Thursday morning he said a decision had been reached that a new privacy law was not the answer, he added that other legislative options might be considered.
"I don't believe a privacy law is the way forward. We're not minded to have a new privacy law but we're not ruling out the need for legislative changes," Hunt told journalists at Broadcasting Press Guild event.
Speaking earlier in the week at Google's Big Tent event Hunt remarked that technology was making an "ass of the law".
He said: "We have this very unfortunate and unsustainable situation where newspapers can't print things that are freely available on internet."
He suggested that the law is being interpreted by judges in a way that is inconsistent with what parliament intended with the Human Rights Act.
When asked if he thought the legal system would ever be able to keep up with emerging technologies, he responded: "Probably not, but we need to try and make legal system as adaptable as possible to changes in technology. Already clear that the timespan for changing the law makes it very difficult to do that. I have an aspiration for us to be one of the most successful internet economies in the world. There's a really big opportunity for this country and having a flexible legal system has to be something we aspire to."