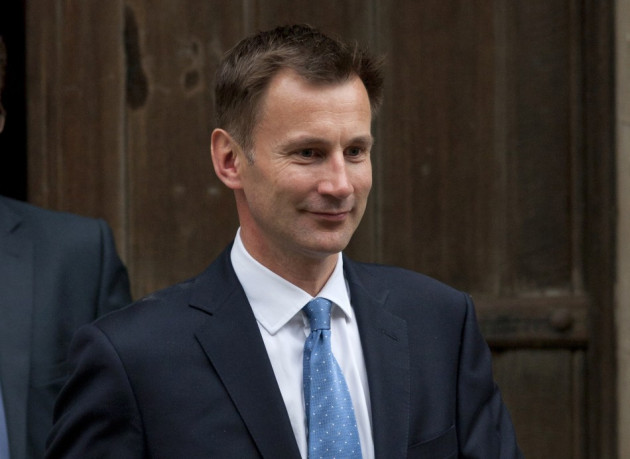 Culture secretary Jeremy Hunt has infuriated London businesses by dismissing their complaints over a lack of Olympic trade as "nonsense".
Traders have been complaining throughout the Games that areas not around the Olympic village, specifically the West End, have been abandoned by customers.
Despite London mayor Boris Johnson holding an emergency summit with retail bosses to discuss strategies to pull more customers in to the capital, Hunt pooh-poohed the complaints.
He told the Evening Standard: "This is absolute nonsense and we have just got to knock this on the head. Anyone who has a business anywhere in London is frankly quids in."
He said that about 40,000 more people were visiting the East End and cited citing figures that 10.5 percent more people were using London's public transport than at the same time last year.
"Some West End businesses have done extremely well because they're marketed on the back of the Olympics.
"Some businesses have taken a hit, others are doing very well, but overall there is a big increase in business in the east of London."
West London's falling footfall
Data collected by the Experian research group argued against Hunt's claim. It found that footfall in west London had fallen by 4.5 percent, while the number of people entering east London shops at the start of the week had dropped 9.6 percent.
The British Hospitality Association said takings were down by an average of 40 percent at restaurants in central London. Concerns have been raised that Londoners who would usually go out to eat are staying in over fears of Olympic traffic and overcrowding on public transport - which has failed to happen.
Ufi Ibrahim of the BHA said: "[Hunt] is wrong. The evidence shows a very different picture.
"The problem is that the authorities were making so much noise about fears of gridlock. People were told not to drive into London and to work from home.
Come back, says Cameron
"As a result, restaurants are struggling. Demand has been slack for six weeks and at the same time costs are rising. All of a sudden we see a 40 percent fall in takings. This is serious," she added.
Prime Minister David Cameron announced that the government would drop warnings to avoid the capital. He said it was clear "the capital wasn't in meltdown".
"People can start coming back into the capital to spend money in shops, restaurants and the rest," he said.
"People were predicting that there was going to be a meltdown, traffic wouldn't cope, we'd have an absolute disaster. This hasn't happened.
"We had a responsibility to work with the public to make sure traffic didn't grind to a halt. We've delivered that. Now we can say to people it's working well, London's open for business, come back."