Jessie J and Ariana Grande Team Up for Brandy and Monica's The Boy Is Mine Remake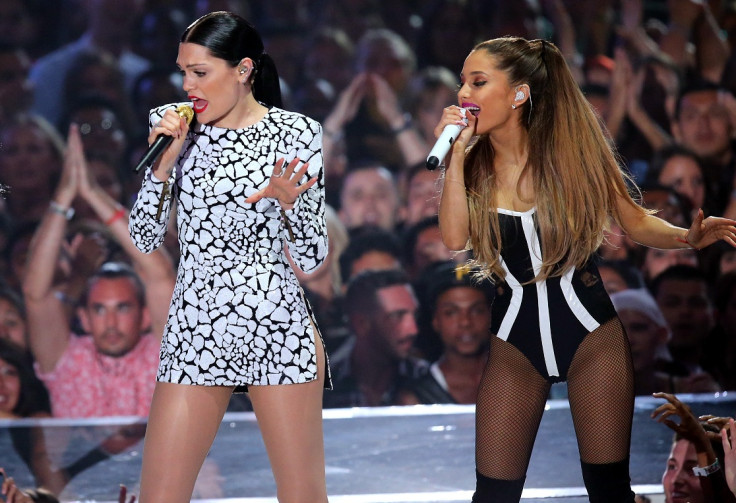 When R'n'B stars Monica and Brandy released their collaborative track, The Boy Is Mine, it skyrocketed to the top of charts across the globe and earned them a Grammy award.
Fast forward 16 years, and it looks like Jessie J and Ariana Grande are hoping to emulate the same success with their remake of the 1990s classic.
According to Hits Daily Double, famed producer Rodney Jerkins is celebrating 20 years in the music business by enlisting current stars to cover some of his biggest hits.
Although getting pop superstars Ariana and Jessie in the studio to re-do The Boy Is Mine is his first stop, it is not the only classic on the list.
He also plans to give Whitney Houston's It's Not Right But It's Okay a makeover with the help of British soul artist Sam Smith.
"Sam told me [that] was the song that made him want to sing. When I asked him if he'd be a part of this project, he was like, 'No one else can do that song but me!'"
The Boy Is Mine, which appeared on Brandy's album, Never Say Never, and Monica's album, The Boy Is Mine, is the duo's bestselling hit to date. Not only did it top the US Billboard Hot 100 for 13 weeks, but it has also sold millions of copies worldwide.
The former rivals reunited in 2012 for a new duet, It All Belongs to Me.
There is a good chance that Jerkins is keen to cash in on Jessie and Ariana's obvious chemistry following the success of their summer smash also featuring Nicki Minaj.
Can they do the song justice or should they leave it alone? Let us know...
© Copyright IBTimes 2023. All rights reserved.