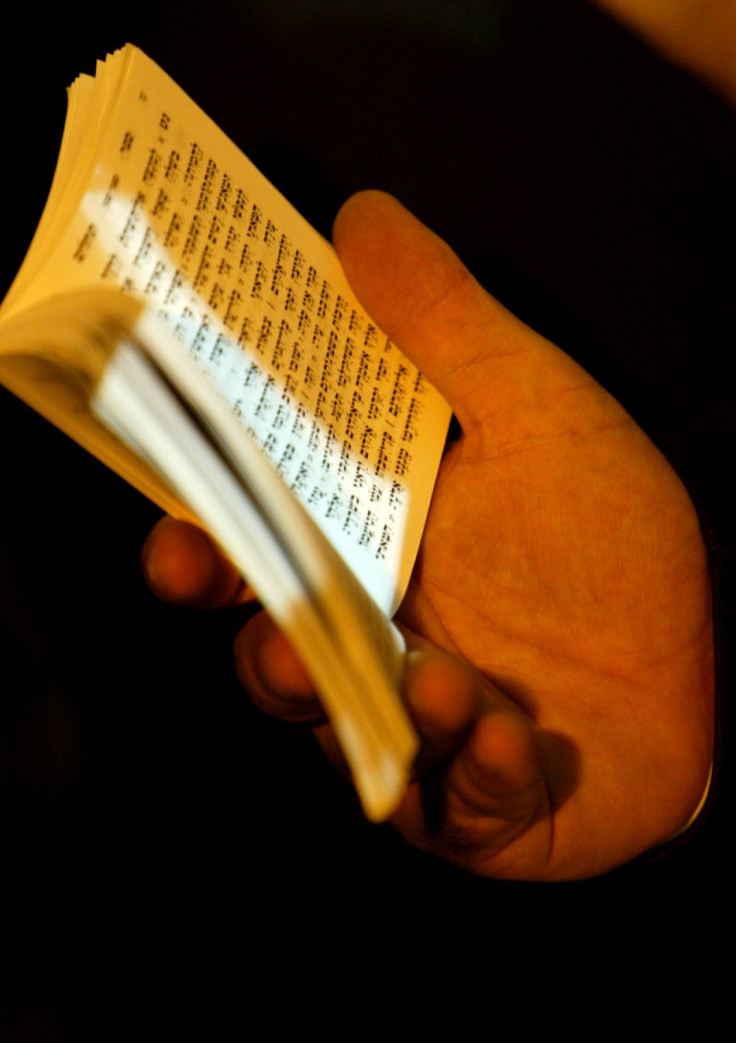 A self-style "Jewish Indiana Jones", who claimed he travelled the world to rescue holy Torah scrolls, has pleaded guilty to fraud charges.
Menachem Youlus, a bookstore owner in Maryland and founder of a charity called Save a Torah, has admitted he lied when he claimed he had retrieved and restored Torahs form Israel and Europe.
Prosecutors said he defrauded the charity he founded and its donors of $862,000 (£545,000) and as part of a plea he entered with them, Youlus now faces up to five years and three months in prison.
"I know what I did was wrong, and I deeply regret my conduct," Youlus, 50, said
Youlus, 50, is accused of lying about recovering Torahs that had been lost during the Second World War and hidden in concentration camps such as Auschwitz.
Authorities discovered he had made very few trips abroad during the years he claimed to be looking for Torahs in Israel and Europe.
He then distributed the holy books, which he bought from US dealers, to synagogues and members of the community, sometimes at inflated rates.
In 2004 he wrote at a Torah dedication: ""I guess you could call me the Jewish Indiana Jones," the prosecutors alleged.
Youlus is also accused of spending the funds collected on private school tuition for his children and on personal expenses.
Lawyer Benjamin Brafman issued a statement saying he would seek leniency at sentencing, and described Youlus as "a good man with the best of intentions who ultimately strayed into fraudulent conduct that he now accepts full responsibility for".
Sentencing is set for June 21.