Campus activism connected to the Israeli/Palestinian conflict has turned nasty in recent months, with a rise in anti-Semitism being recorded across the UK and a national debate developing over when anti-Zionism becomes anti-Semitism.
Contentious Boycott, Divestment and Sanctions (BDS) resolutions have been passed at Manchester University, the largest in the country, as well as at a number of London universities, while violent protests have broken out when pro-Israel speakers have visited campuses in London.
Last week, Maajid Nawaz discussed antisemitism at SOAS on his LBC programme and took calls from members of the public worried about the worsening situation for Jewish students, who feel that they are being suffocated when it comes to expressing their views on campus.
So, what is behind this deterioration in the situation?
I firmly believe that pro-Palestinian student activism is something that all universities should ensure takes place on their campuses. However some of the off-campus groups influencing student Palestine Solidarity Societies are driving the development of a divisive atmosphere at some campuses.
Friends of al-Aqsa (FOA) has targeted students extensively and coordinated protests at events featuring Israeli speakers which have become violent, most notably an event with Hen Mazzig at UCL in October 2016.
Protesters wearing FOA badges were videoed chanting: "From the river to the sea Palestine will be free", surrounded the room where the event was being held, and in the case of some protestors, even jumped in through the windows.
The group is very active on social media when it comes to contacting student societies about their upcoming events. In November, the group used Twitter to target 39 universities, promoting its 'Hands off al-Aqsa' campaign.
In January 2017, meanwhile, a volunteering campaign run by FOA was advertised to students at universities across the UK through Facebook posts on local Palestine Solidarity Society Facebook pages.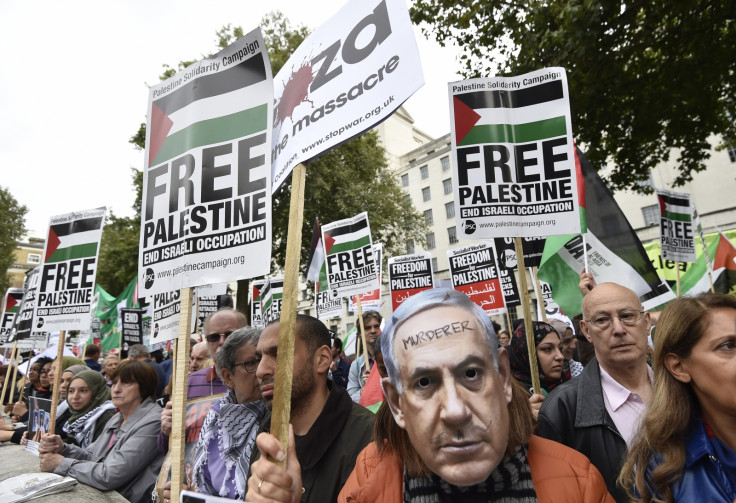 A brief history of FOA's past associations and views highlight why the group's growing presence on campus should be an area of concern for university authorities. Originally founded in 1997 to protect Jerusalem's Masjid al-Aqsa, the group is now a central part of pro-Palestinian activism in the UK and especially the BDS movement in London.
Founder, Ismail Patel, has stated that "Hamas is no terrorist organisation. The reason they hate Hamas is because they refuse to be subjugated, occupied by the Israeli state, and we salute Hamas for standing up to Israel." Hamas's military wing is a proscribed terrorist organisation.
The group has also published the Holocaust denier Paul Eisen, as well as writers with a history of anti-Semitic views including Gilad Atzmon, Israel Shamir and Khalid Amayreh.
FOA's Director of Public Affairs, Shamiul Joarder, has worked for the Muslim Association of Britain (MAB) which has been described as the "the main declared British affiliate" of the Muslim Brotherhood.
He also appears to have been involved with the British Muslim Initiative (BMI), a "successor" to the MAB founded by "fugitive Hamas Commander" Mohammed Sawalha, which also employed FOA founder, Ismail Patel.
The group's bank account was closed by the Co-operative Bank in December 2015 after a Co-Op spokesperson said "unfortunately, after quite extensive research, the charities involved did not meet our requirements or, in our view, allow us to furifil our obligations."
While universities have a duty to protect freedom of expression on campus, there should be serious concerns that a group with such a history has such free rein to target students, and institutions should be mindful of the effects this could have on student welfare and campus cohesion.
Bringing a style of campaigning onto campus that defends violent paramilitaries and has a history of promoting bigoted writers risks driving a wedge between student groups. Such activism must face robust challenge or it will further polarise an already frenetic atmosphere, further damaging students' ability to discuss contentious issues and feel safe while doing so.
---
Elliot Miller is National Organiser for Student Rights at the Henry Jackson Society.
---